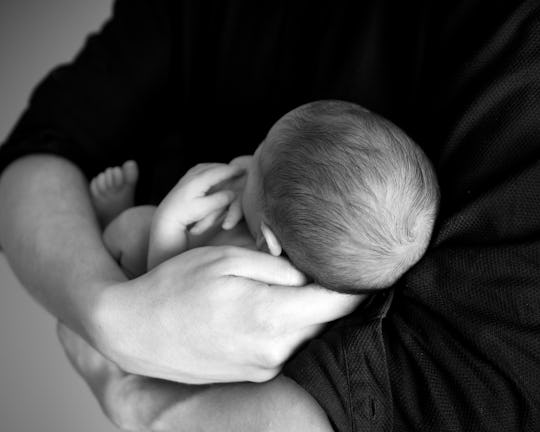 7 Things Your Partner Says While You Breastfeed That Are Trying To Be Helpful But Aren't
While breastfeeding can be beautiful and relaxing and nothing short of enjoyable, it can also be exhausting and painful and very, very stressful. When a woman decides—and is able—to breastfeed, she will need (and definitely deserves) support from her partner. Most, I would hope, are quick to give the breastfeeding mother as much assistance as they can, but sadly, there are some things a partner says while you breastfeed that seem helpful, but really aren't. Like, at all.
I personally don't know what it's like to be the partner who can't breastfeed, the one who has to sit by the feeding sidelines (for the most part) as their partner sustains their baby with their own bodies. I recently asked my very supportive partner how that felt, to not be part of the majority of our feedings, and he admitted that it was difficult. He witnessed me struggle, slept while I woke up every two hours to feed my son, and looked up potential issues when breastfeeding was extremely painful. But he also watched our son and me share moments that he simply couldn't. So, of course, he wanted to be apart of the breastfeeding experience anyway he could, and more often than not, that meant saying or doing something to help. Sometimes, his words and actions were beneficial. Other times, sadly, they were not.
The thing to remember when you're breastfeeding and exhausted and in pain and anxious is that your partner does have the best of intentions. So when they say these seven things that appear helpful, but really aren't, just remember that they're trying. And hey, it's the thought that counts, right?