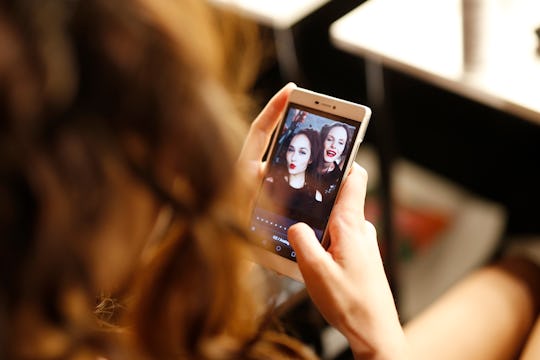 Joern Pollex/Getty Images Entertainment/Getty Images
7 Ways Instagram Stories Is Actually Different Than Snapchat
If you have a sneaking suspicion that Instagram Stories is basically just Snapchat, don't worry — a lot of people feel that way. At first blush the two are definitely twinning, but once you've spent some time toggling back and forth between the two, a few key differences emerge. And yes — believe it or not, it's all legal for Instagram to take a cue (or many, many cues) from Snapchat.
Instagram has been around since 2010, and Snapchat hit the scene in 2012. At first, the two weren't really competing because they had two very distinct social media appeals: Instagram was definitely the place for photography, and Snapchat behaved more like a visual Twitter. Then, around the time that Snapchat came about, Facebook acquired Instagram for about $1 billion. Facebook, the social media platform constantly competing with everyone, immediately started to up Instagram's game. Now, Instagram is trying to assimilate the unique concept of Snapchat into its pre-existing structure, while keeping the feel of Instagram intact.
Whether Instagram has plans to add additional Snapchat-esque features we don't know, but in the mean time, the things that Instagram Stories lacks are kind of what set it apart — and a few cool features that are probably gonna make Snapchat want to step up its filter game to stay relevant. Might I suggest a "Pokemon Go" plugin?