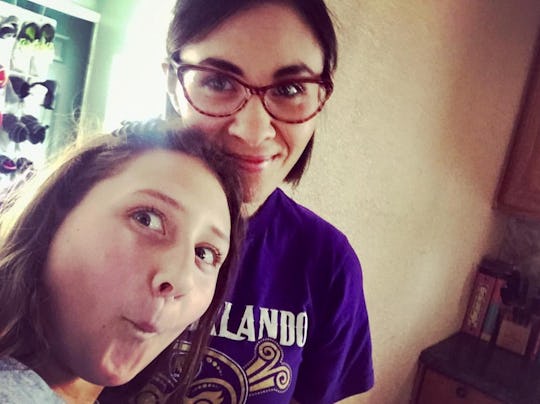 Courtesy of Candace Ganger
7 Ways My Baby Changed My Life Before They Were Even Born
Before I gave birth, everything around me started to change. Some of the shifts were noticeable (like moving and choosing a different career path), but others were subtle differences in my attitude, decisions, and overall feelings about the future and all it had to offer. Things felt a little brighter and a little more hopeful, knowing I'd have more than myself to look after. I was excited to see how the journey would unfold. My baby changed my life before they were born and, without a doubt, those changes made me better.
During my first pregnancy with my daughter, I tried to hold onto the way life was pre-baby, and for way too long. Honestly, I was scared of becoming a mother and, as a result, I was unprepared in every way possible. Those early days of morning sickness and sonograms were surreal and beautiful and terrifying. It was all new, straddling the line between overwhelming and amazing and, yet, once I accepted the changes as they came, things started to fall into place and the whole motherhood thing felt a little more real.
Pregnancy and labor and delivery and postpartum life and motherhood in general? Yeah, those aren't easy things to endure. At least, they weren't for me. Not at first, anyway, but as I started embracing the moments as they hit me, relentless though they may be, I stopped missing out on forming so many amazing memories that I cherish to this day. So, with that in mind, here are some of the ways my baby changed my life way before her birth.