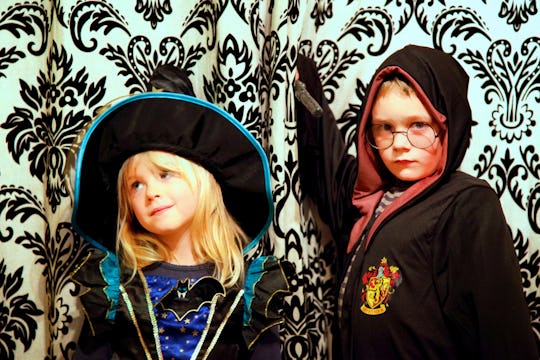 7 Ways To Get Your Kid Obsessed With 'Harry Potter' So You Can Enjoy It Together
When you're obsessed with Harry Potter — like dress up as your favorite character just for the heck of it obsessed — passing on your passion to your littles only seems natural. Getting your kid obsessed with Harry Potter may be easier said than done though. The tricky part is introducing it in the right way. You wouldn't want your kids to think you were a crazy fangirl or anything, so subtlety may be the way to go. But if you can't hold your Harry Potter love back any longer, there's nothing wrong with letting loose and showing your kids what it means to be obsessed with the wizarding world.
If you're out of fresh ideas for getting them hooked on the series that will forever change their lives, look no further. These next seven ideas will give you plenty of fodder for introducing it to them for the first time. Your mini Harrys and Hermoines will love becoming a part of something you love so much, and give you something to bond over till the end of time. In addition to maybe earning you the Mom of the Year award, putting these tips to good use is sure to get them hooked in all the right ways.