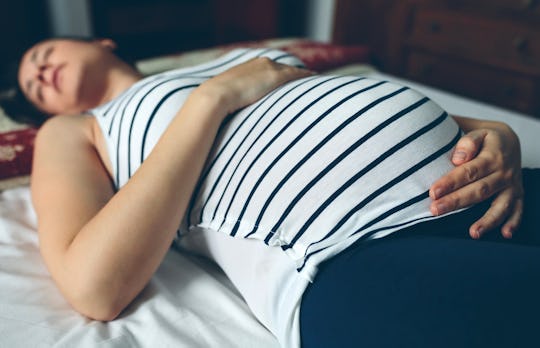 Shutterstock
Here Are 7 Ways To Go Into Labor Right Now, Because You're So Over Being Pregnant
There comes a point in every pregnancy when you're just done. Like get-this-baby-out-of-me-right-now done. Unfortunately, your baby might have other plans and may be in no rush to make an appearance until well after your due date. If you want to get this party started, there are some safe ways to encourage your body to go into labor naturally.
Before you even consider inducing labor on your own, you should speak with your OB first. "I have seen women try to induce labor at 37 weeks because they were tired of being pregnant," Dr. Renee Wellenstein, a double board certified physician in obstetrics/gynecology and Functional Medicine, tells Romper. "A woman should not attempt to induce labor prior to 40 weeks due to the risk of unexpected health conditions that may develop in her baby due to the earlier delivery."
Keep in mind that even if you're past your due date there isn't one surefire method to kickstart your contractions. After all, if your baby just won't budge, then doing any (or all) of the suggested ideas just might not be effective. The suggestions on this list are all suggestions made by a medical doctor or certified doula, but bear in mind that all experts in the field of labor and delivery may not always see eye to eye, so it's important to consult with your own medical advisor before attempting any of the below.