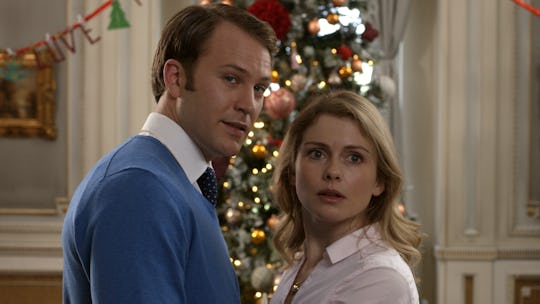 Netflix
Get Your Holly Jolly On With These Netflix Christmas Movies Streaming Now
Nothing gets you hype for the holidays like movies and since we're long past the days of relying on physical rentals, Netflix is the place to go for all of your Christmas needs. Some networks have legit holiday movie marathons to drop in on from time to time, but these 8 Christmas movies on Netflix will help keep you in the holiday spirit all season.
If you're looking for something tried and true to enjoy with the whole family, then obviously How the Grinch Stole Christmas is going to do it for you. This would be the Jim Carrey live action version full of well-placed adult humor and the classic Grinch story. But in recent years, Netflix has embraced audiences' love of romantic holiday movies. Last year, A Christmas Prince specifically was a breakout hit on the streaming platform and this season, fans will get to watch its sequel. For what was potentially supposed to be a one-off holiday movie, that's kind of a big deal.
Whether you want more romantic Christmas movies than TV will provide for you right now, or just ones without commercial breaks, then these Christmas movies on Netflix should get the job done for you.