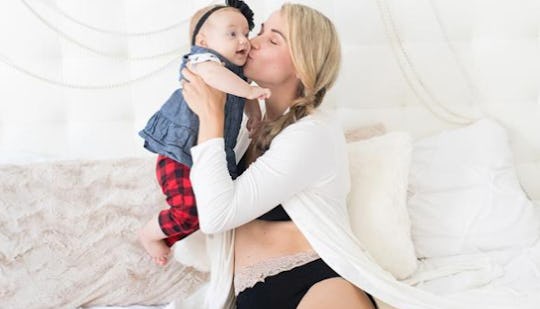 Kindred Bravely
Granny Panties Are Your BFF After A C-Section & Look At How Cute They Can Be
Ahh the beauty of birth. That first glimpse of your newborn, those first skin-to-skin moments, the enormous panties they give you immediately after. That's right: Stretchy hospital underpants (and their absence of irritating waistbands) are an absolute must-have, because they make the delicate days of C-section recovery possible. You'll need a few (dozen) more pairs than what they send you home with, of course. So where can you find cute granny panties for your C-section recovery period?
Now sure, at first blush the idea of spending significant money on giant underwear might sound less than thrilling. But trust us, you're going to want a few pairs of these for many reasons. First, the only cute thing that comes out of labor and delivery is your kid. The rest looks, well, like a crime scene. Not exactly the kind of thing you want soiling your La Perla lingerie. And frankly, those fancy lace undergarments won't feel so great for a little while yet.
Add to all this the fact that your body has just endured some serious trauma and needs to heal. This is especially important for C-section recovery. Postpartum underwear is like a big hug and can help support your stomach while avoiding irritating stitches, crucially important in encouraging swift healing.
The good news is, those mesh hospital numbers aren't the only postpartum panties on the market. In fact, many brands are making surprisingly attractive options. Here are a few of our faves.