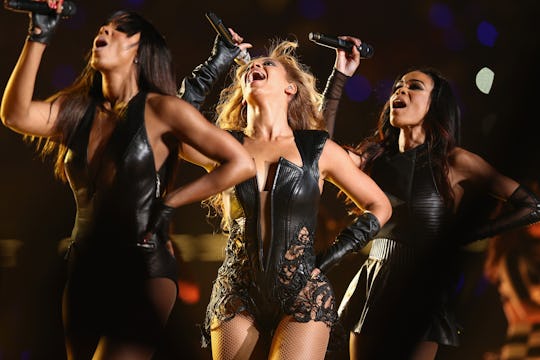 Christopher Polk/Getty Images Entertainment/Getty Images
8 Destiny's Child Songs That *Definitely* Prepared Me For Breastfeeding
Music is the soundtrack of our lives, highlighting our greatest triumphs and saddest of broken hearts. And, if you're like me, you'll want a steady stream of songs to accompany you through the trials and tribulations of motherhood. For example, I know there are more than a few Destiny's Child songs that definitely prepared me for breastfeeding and helped me remember that, yes, I really am a survivor.
Before I tried my hand at nursing I thought breastfeeding was the ultimate bonding experience between mother and child. I had this unrealistic image of me in a rocking chair, wind blowing through my hair and my peaceful babe receiving all the nutrients she needed without so much as a whimper or whine. I was obviously wearing something white and free-flowing and the sun would always be shining on my effortless breastfeeding experience.
Then I had my baby and actually tried breastfeeding. While it might be natural, it sure as hell isn't easy. I had a difficult time nursing and, when I did, it hurt. So while I know it might be "easy" for some people, breastfeeding was not at all easy for me. Not even a little bit. Thankfully, I had the musical stylings of Destiny's Child to help me get through all the highs and lows of nursing. Little did I know, Beyoncé, Michelle, and Kelly prepared me for one of the hardest parts of parenting.