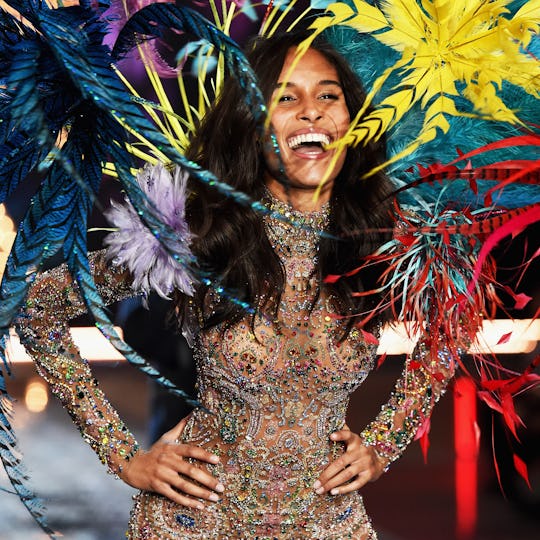 8 Feelings The VS Fashion Show Definitely Gave You While Watching Last Night
The annual Victoria Secret Fashion Show aired on CBS Tuesday night and, like every year prior, it did not disappoint. Hosted in New York City and with the addition of noted supermodels Kendall Jenner and Gigi Hadid, the show was more of an entertainment spectacular than a lingerie-highlighting fashion event. (Although the lingerie is always a highlight. Seriously, that $2 million bra.) Watching beautiful women with conventionally perfect bodies strut their stuff down a gorgeous runway can be fraught with emotion and is socially limiting — especially when the only women you're seeing are conventionally beautiful women with perfect bodies.
It's difficult to see these women with seemingly perfect bodies storm across the stage and not judge it as society's normative standard, regardless of how comfortable and proud you are of your own body. But as a woman, watching the show can be entirely fun, too. First, there's the question of how the hell did they get into that? And then there's the obvious pride that comes from seeing a first timer like Kendall Jenner werk down the catwalk. I know I'm no Kris Jenner, but the pride in that moment was enough to make my heart swell and explode. Some of these women work their entire careers to make it down that stage in a $2 million bra, and no matter what the implied standard of beauty is, it's still awesome to watch a moment where someone's dreams, however different than yours, have come true.
So in honor of the emotional rollercoaster we all chose to ride Tuesday night, here's every emotional stage VS Fashion Show viewers go through, in gif glory, of course.