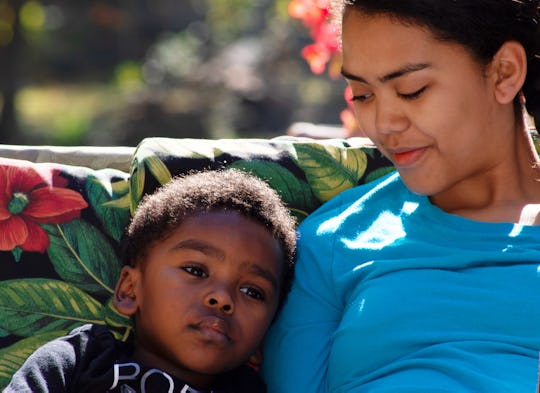 Shutterstock
Let's All Stop Believing These 8 Old Wives' Tales About Raising Boys
When I found out I was pregnant with my first son, I received a flood of what I believe was well-intentioned advice. I got some decent tips, but a lot of it was cringe-worthy (i.e. "Make sure to put him in sports so he won't be a sissy"). The bad advice, although antiquated and impractical, was a throwback of sorts to those old wives' tales about raising boys that can do far more damage than good.
Ultimately, how you raise your child is entirely up to you, but it's a good idea to reflect on some of your parenting principles every now and again to see if they make sense in today's world. You might find that you've adopted some ideals that are outdated, or perhaps you're following a pattern from your own childhood that you don't want to replicate into your own parenting style. "We have so many old ideas about boys and they don't serve any of us," Lisa Howe, MSW, a certified peaceful parenting coach, tells Romper. "Challenging these old ideas and focusing on our boys helps them to be who they truly are, which can change everything!"
While some of these old wives' tales about raising boys might make you chuckle at how silly they are, some just may make you feel sad instead. Read on to see which stereotypes about caring for a boy can actually do more harm than good.