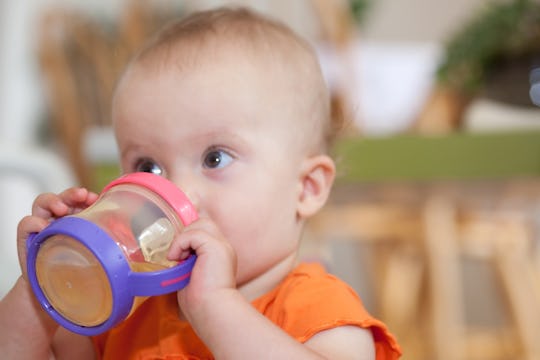 Melastmohican/Fotolia
8 Real Breastfeeding Questions On Work, Sippy Cups, & More, Answered By An Expert
Breastfeeding can be a hard, isolating, and emotional journey, which is why it's so important to have support. That's why Romper launched a Facebook breastfeeding community, Breastfeeding TBH — to help make feeding another human being with your own body a little easier. Every day readers ask questions because, let's face it, breastfeeding is complicated, and each week in Rack Facts, Romper speaks with a lactation consultant to answer as many of those questions as possible. After all, everyone can use a little expert help, especially when it comes to feeding your kid.
With so many stories in the news every day of women either being harassed about breastfeeding or being treated poorly by big companies while breastfeeding, it's important to know your rights as a nursing mama.
I know — as if breastfeeding wasn't hard enough, right? Now you have to know the laws that protect you and your right to nurse because other people have no idea. As hard as advocates are trying to normalize breastfeeding, there's still a huge stigma against it in society and a whole more ignorance. Sometimes, people really just don't know the importance of breastfeeding, what it means to you and your baby, and why you deserve a break at work or a safe place to pump in a hotel.
Not to mention that breastfeeding is still hard, even when you aren't fighting for your right to do it. I spoke with International Board Certified Lactation Consultant Christie Coursey from Breastfeed Atlanta to get the answers to your questions about painful latches, pumping breaks at work, and preparing to head back to the office. If you're in the Atlanta area, you can contact Coursey for in-home and in-office consultations to take care of all your breastfeeding needs. You can also follow Breastfeed Atlanta on Facebook for an additional resource to share with family, employers, and yourself.