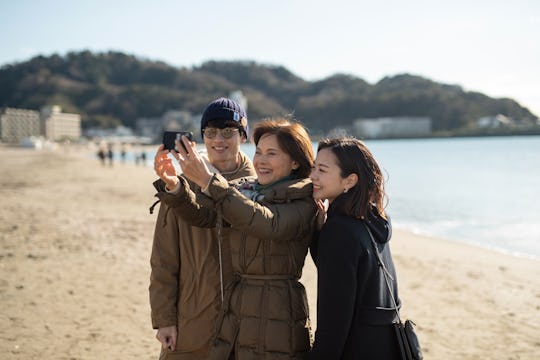 monzenmachi/E+/Getty Images
Here Are 8 Signs That Your In-Laws Have Too Much Influence Over Your S.O.
In a healthy relationship, your in-laws respect the boundaries set by your relationship, offer their guidance (but don't necessarily expect you to take it), and are there for both of you in a loving and supportive way that makes you feel included. Sounds great, doesn't it? But in other instances, you might feel like your partner is perpetually 5 years old when your in-laws are around. That's why you should know the signs that your in-laws are influencing your significant other, so that you can fix the problems that are being caused by their interference.
"Although it's normal and natural to receive general life insights from one's parents now and again, some in-laws have invasive patterns that go beyond healthy boundaries," Dr. Carla Marie Manly, a clinical psychologist and relationship expert, tells Romper. "In general, it's not healthy to let in-laws have any deep impact or control over one's adult romantic relationships." But that might sometimes be easier said than done, especially for a significant other who hasn't quite learned how to snip those apron strings.
Now, no one is saying that your partner should turn their back on their parents. Quite the opposite. What you're ideally looking for is a healthy boundary so that you feel respected in your relationship without any outside influence from your in-laws. So if your sweetie is showing any of the signs that their parents have too much influence, it's time to take out the Sharpie and start drawing some serious limits on what's okay — and what's not.