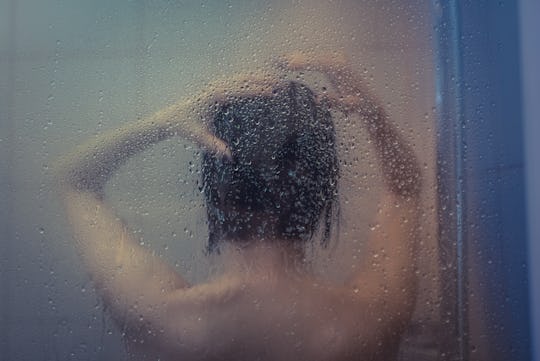 Shutterstock
Here Are 8 Surprising Reasons Why Your Skin Is So Dry All The Time
Sure, most everyone knows that cold weather or dry climates can suck the moisture right out of skin. But there are plenty of other surprising reasons why your skin is dry, including some everyday habits that seem pretty harmless. As it turns out, all kinds of health conditions, medications, or even skincare products can wreck havoc on your skin.
Although it may seem like dry skin is simply a nuisance, it can have real effects on a person's health. For instance, cases of extremely dry skin can cause cracks, making it easier for germs to get in and potentially cause an infection, according to the American Academy of Dermatology. Keeping your skin soft and moisturized is not only a form of self care, but it's also important health care as well.
However, it isn't always easy to figure out why your skin is so frequently dry. Sometimes it feels like no amount of lotion is ever enough, because your skin just keeps on feeling tight and flaky no matter what. It's frustrating. If this sounds familiar, then keep reading to learn more about the sometimes surprising reasons skin may be dry. Some of your habits that are supposed to help skin stay soft and supple may be the very things causing it to dry out.