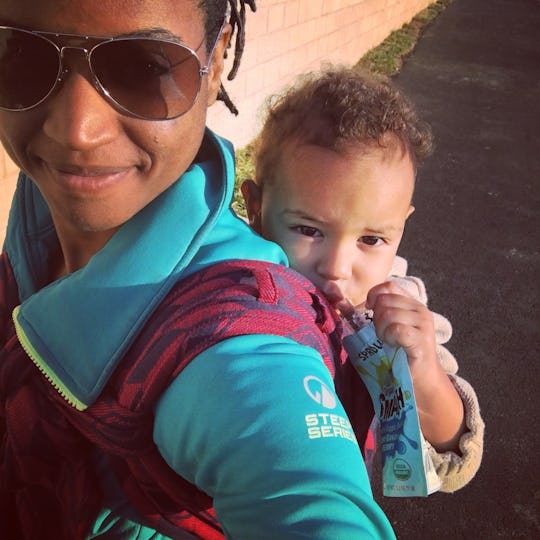 Courtesy of Sabrina Joy Stevens
8 Things I'm Glad I Didn't Know About Weaning
Well into my pretty enjoyable breastfeeding experience with my son, I decided that unless my feelings drastically changed, I'd let him self-wean. It seemed like the simplest way to do things, and I was in no hurry to give up one of my most useful mothering tools. Then, right before his second birthday, my feelings drastically changed. I started having breastfeeding aversions, and feeling really strongly that I needed to be done with nursing ASAP, especially at night. One of the things I'm glad I didn't know about weaning is that it can take a while to actually accomplish.
A couple of months into our weaning journey, we're still not totally there. I started with night-weaning, because those were the nursing sessions that bothered me the most, and have gradually tried to shed the sessions he misses the least. We currently nurse between one and three times a day; nearly always first thing after he wakes up and possibly another time or two if he's having an especially rough day (or if I'm having an especially rough day, and giving into a breastfeeding request feels like less of a hassle than having to do something else, parenting-wise).
It feels weird, and even sad at times, yet I'm also really relieved that we're nearing the end of our breastfeeding journey, even if I'm not exactly sure when that will be. I'm also really relieved I didn't know the following things about weaning, or I might not have had the stomach to get started.