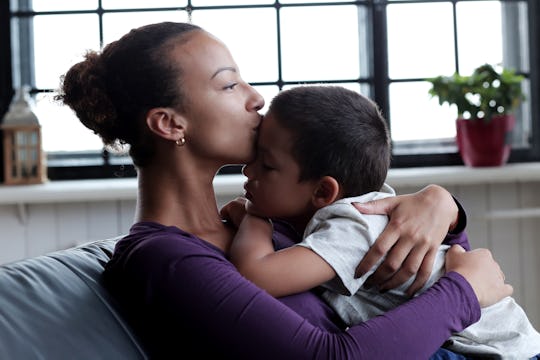 Fotolia
8 Things You Learn From Having An Abusive Parent That Make You A Stronger Mom
It's difficult to find a silver lining in a childhood riddled with domestic violence and abuse. When I was growing up, right until I left my house at 18 years old and, honestly, to this very day, I continuously ask myself, "Why?" "Why did this happening to me?" It turns out, an answer to that question doesn't exist; not one that can justify my abusive parent's actions, but I have found one that seems to have given me that silver lining I didn't think existed: my son. There are things I've learned from having an abusive parent that made me a stronger mom; things that I couldn't have possibly foreseen or imagined; things that I'm, now, grateful for.
When I became a parent, I realized that I learned an endless amount of valuable, necessary lessons from having an abusive parent. Those lessons have helped me through pregnancy, helped me through a long and painful labor and delivery, and have continued to help me now that my son is a toddler and testing my patience on the regular. I had the quintessential example of what "not to do," at my disposal for a substantial part of my life, and those examples have made me a better, stronger, and all-around great mother for my growing, thriving son.
They're not lessons I wanted to learn, at least not in the way I learned them. But because of these eight lessons you learn from having an abusive parent, I'm able to give my son everything I didn't have, and be everything my abusive parent couldn't be.