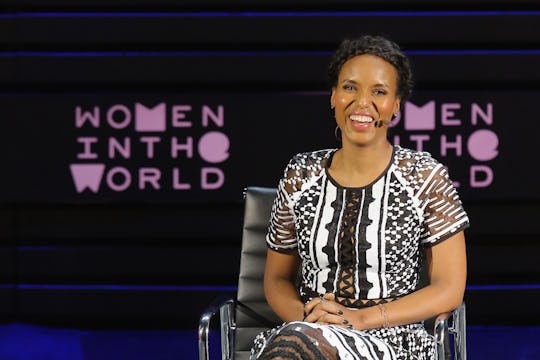 Jemal Countess/Getty Images Entertainment/Getty Images
8 Times Kerry Washington Was An Activist Mom
Kerry Washington is #ActivistGoals, am I right? The 40-year-old star of ABC's Scandal and mom of two pretty much manages to slay it on a daily basis — not that I'm jealous or anything... OK, maybe just a little. In all seriousness, Washington's devotion to the causes about which she's passionate is inspirational — especially given that she manages to find time to be an award-winning actress, a powerhouse progressive activist, and a pretty amazeballs mom to two children. Kerry Washington is an awesome activist mom, as she shown fans throughout her career.
Washington draws a lot of strength from fellow activist moms — like Scandal showrunner Shonda Rhimes — who also manage to make it all work somehow. While Washington doesn't talk about her personal life on social media, it's clear she's giving her two children, 2-year-old daughter Isabella and 6-month-old Caleb, a powerful role model as both their mom and an outspoken advocate actively engaged in progressive causes. You won't find Washington bringing along her two young children to protest marches or award dinners for her advocacy work, but she's already creating a legacy of activism as an important value as part of her work and family life.
Here are eight times Kerry Washington as activist and mom has shined like the beacon of empowerment she is.