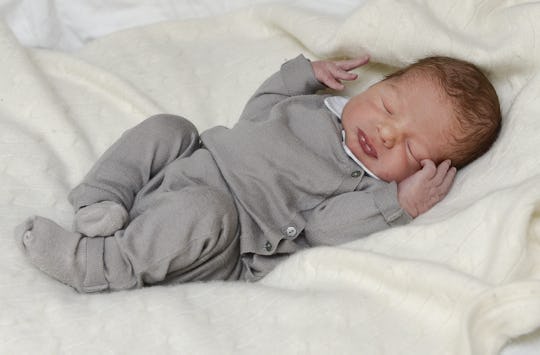 JONAS EKSTROMER/AFP/Getty Images
8 Times When You Need To Pay Attention To Your Kid's Sleeping Habits
A sleeping baby is every parent's dream, but it's not all that often that those dreams come true. Even when they do, their sleeping habits aren't always ideal. In fact, sometimes there are times when you need to pay extra attention to your kid's sleeping habits, as they may be an indication that they've got more going on than just sleeping issues.
We're all too aware that sleep deprivation affects parenting, but a lot of us, myself included, aren't all that aware of how different sleeping patterns affect children. Kids need a full night's rest just like parents do, more actually. Babies need different amounts of sleep based on their age. While each baby or child is unique, there are still sleeping guidelines that should be paid attention to as best as possible. Anything outside of the realm of what's considered "normal" could merit a visit to your child's doctor to discuss whether or not their sleeping trouble is a temporary phase, or something that's more cause for concern.
Whether you sleep train or co-sleep or "cry it out" or some variation of all three, there are certain times when you really do need to pay attention to your child's sleeping habits. The following eight times might just be the result of your child growing and changing, but you should stop and take pause either way, just to be on the safe side.