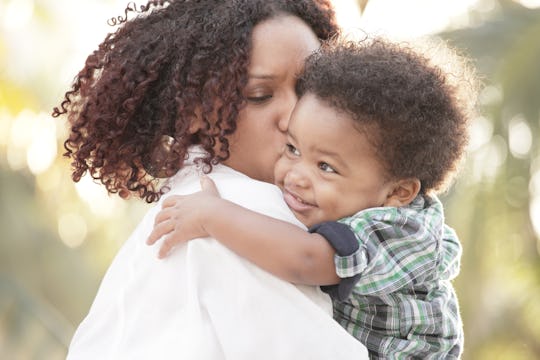 Fotolia
8 Ways Missing Breastfeeding When It's Over Can Actually Be Good For You And Your Kid
I was, thankfully, able to breastfeed my son for seven glorious, milk-drunk months. I sometimes enjoyed those serene breastfeeding moments, and I sometimes wished for breastfeeding to be over as soon as humanly possible. However, when my kid surprisingly stopped wanting to be breastfed out of the blue and with no warning, I found myself inexplicably sad. I was so heartbroken that I could no longer share that quiet, bonding moment with my child. Thankfully, missing breastfeeding can be good for you and your kid, so feeling sad because my son no longer needed me for something as important as his nourishment, was rather short-lived.
Missing breastfeeding when it was over gave me and my son new opportunities to spend time with not only one another, but others. I must admit, I was pretty damn happy when I realized that ending breastfeeding meant that my son and I were now able to have a new beginning. One chapter of our story together had ended, but another was about to begin and, as he continues to grow, we continue to have new experiences that we couldn't have if, well, he was still a newborn and I was still breastfeeding. Now, we were free to incorporate my son's father, my partner, into "feeding time" and we could have picnics at the park without prying eyes and we could snuggle "just because," instead of because it was time to eat. I'm not saying breastfeeding kept us from doing all of those things (honestly, we usually did them anyway) but ending breastfeeding gave us even more opportunities to make those moments regular occurrences, and that was just awesome.
Which is why missing breastfeeding isn't only normal, it's also beneficial. So, with that in mind, here are eight ways missing breastfeeding can actual benefit you and your kid.