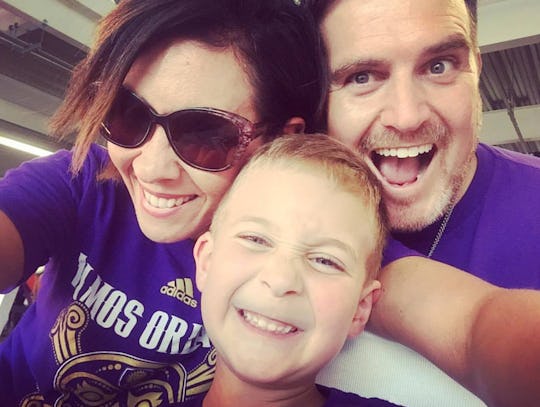 Candace Ganger
9 Arguments You'll Have With Your Partner That'll Teach Your Kid Something Positive
Kids are always watching and always listening. This is especially true with my own children, who seem to appear out of nowhere at the slightest elevation of either mine or my partner's voice. I know they're naturally curious and want to be "in the know" while simultaneously making sure that their dad and I remain cool, calm, and collected, but damn are they nosey. I've realized our "fights" are teachable moments, though, and that there are arguments you'll have with your partner that'll teach your kids something positive, even if it wasn't your initial intention. At the end of the day, arguments and disagreements happen, but it's how you navigate those potentially tense situations that make all the difference.
Just this week, my partner and I have had more than our fair share of arguments. I wish I could say otherwise, but after relocating from the Midwest down to Florid a couple months ago, we're still struggling. Everything seems different, there's been a period of mass readjustment, and we're still picking up the pieces in the wake of Hurricane Irma. Our emotions are running hot, our patience is dangerously thin, and as a result of the seemingly never-ending stress we're arguing about everything. Who's getting up first to start breakfast? Who's going to get milk from the store? Who deleted the DVR on accident? Who is sleeping more? Who is cooking less? Seriously, it's been a long week.
In the end, I've been forced to not only confront the real issues behind these arguments, but realize how to argue in a way that's beneficial for all involved — including my children. I want them to realize that a healthy debate is OK, that two people don't always have to agree, and that a resolution based on mutual compromise is possible. So with that in mind, here are a few "fights" that might just end up benefitting your children.