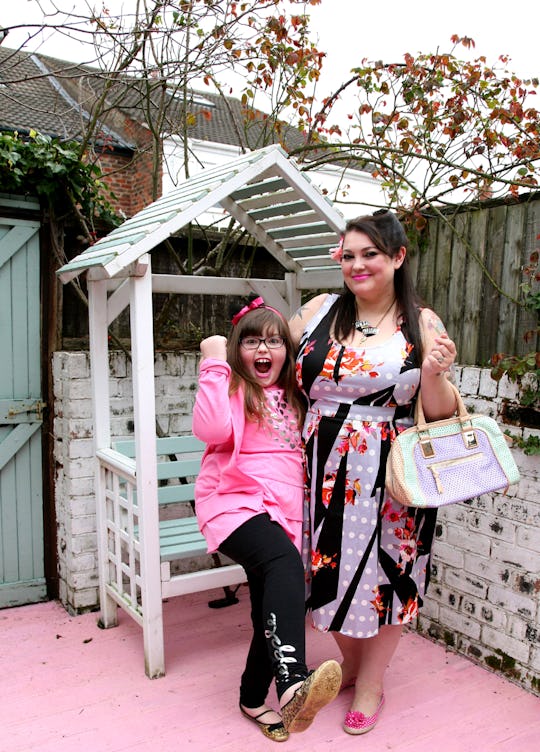 Courtesy of Perelandra Beedles
9 Body Positive Terms You Need To Teach Your Daughter
Being body positive is a challenge many women face daily. Talking about bodies in a loving way, when the media seems to encourage the exact opposite, takes resolve. And this problem doesn't only plague grown-ass women. Children also struggle to keep negativity at bay when it comes to their bodies. That's why as adults, it's important incorporate body positive terms to teach your daughter into your daily vernacular.
When studies show that girls as young as eight are wanting to diet, the necessity of teaching your daughter body positive terms is even more important. My daughter is nine and still relatively unconcerned with her body. She adores fashion and wears whatever she likes, never for one moment considering that the leggings she is wearing might accentuate her little pot belly, or that her t-shirt doesn't cover her midriff. Sadly, I'm super aware that this grace period will soon be over. With this in mind I have become increasingly conscious, that I need to ensure she sees and hears only body positive messages at home.
Here are some of the body positive messages I'm teaching my daughter, and that you should share with the young women in your life. These loving mantras will help you raise a girl who knows beauty comes in many shapes and sizes.