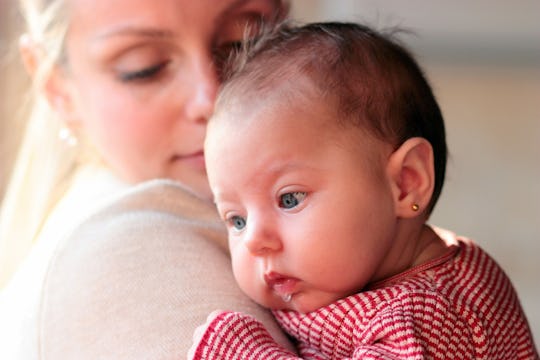 Pixabay
9 Embarrassing Breastfeeding Moments You Don't Need To Be Ashamed Of
Even though breastfeeding is arguably one of the most natural acts a woman can do (if she chooses and if she's able) it's often shamed, judged and ridiculed. If a woman breastfeeds in public sans cover, she's an inappropriate attention-hoarder; if a woman breastfeeds in public with a cover, she's ashamed of her body. If a woman breastfeeds for an extended period of time, she's crude; if a woman doesn't breastfeed long enough, she's selfish. Our culture—which has, sadly, been ridiculously successful as sexualizing women's bodies to no foreseeable end—has created a society that sees breastfeeding as more embarrassing than it is natural, but that doesn't mean you have to be embarrassed, too.
Just because a person—whether they're a stranger or trusted family member—has a particular reaction to you choosing to breast feed or pump breast milk or any experience associated to either, doesn't mean you should lower your head in shame. I chose and was able to breastfeed and regularly breastfed without a cover in public places. I wasn't surprised when people reacted in a way that suggested I should be embarrassed by my actions, nor did their reactions work to make me feel ashamed for feeding my son whenever and wherever he needed, because I know that breasts are both sexual and functional. And when I'm breastfeeding my son, they're functional.
So honestly—and while I'm more than aware that this is easier typed than done, and it can be hard if not impossible to shift your emotions when you're made to feel "on the spot"—there's absolutely no reason why you should feel embarrassed about these nine very common breastfeeding moments.