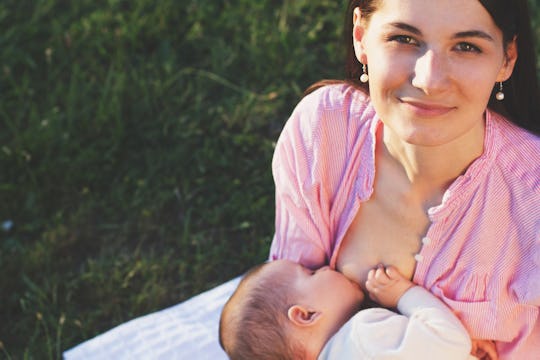 iuricazac/Fotolia
9 Little Things You Can Do During The Day To Make Breastfeeding Easier
Although breastfeeding is simple in theory (really, what's that hard about holding a baby to your breast and feeding them?), it can be much more complicated in reality. From problems with latch, to slow let-down, to over supply, to managing your schedule, to engorgement, and much more, anyone who has breastfed a baby knows it's anything but simple. No matter how smooth or bumpy your nursing journey has been thus far, there are lots of little things you can do during the day to make breastfeeding easier on both you and your baby, because though it is the most natural thing in the world, some days breastfeeding feels anything but easy.
Lots of these tips may seem like no brainers, but I remember the early days (or, as I like to refer to them, blurs) of nursing, and after learning a few of them my life was simplified greatly.
Each mama's experience with breastfeeding is different, but there are certain things that can make it easier for all of us. No matter if this is your first baby or your fourth, these tips will simplify your life and help you focus on what really matters (taking care of yourself and your baby) and not whether or not the dishes got done.