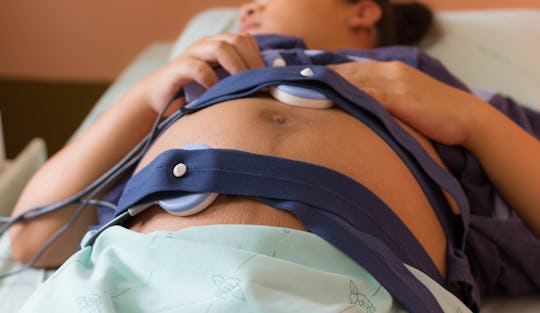 busayamol/Fotolia
9 Passive Aggressive Things You'll Say To Your Doctor During Labor
Pregnancy is, well, weird. One minute you're riding an incredible high, and the next you're drowning your tears in a giant (clichéd) bowl of ice cream. Then there's childbirth. Guys, if pregnancy is an epic tail of constant change, incredible physical ability, and patience, labor is a whole other story entire unto itself. As a result, there are some passive aggressive things you'll say to your doctor during labor, because holy hell you've been through 40 weeks (more or less) of challenges already. Enough is enough.
I wasn't exactly an ideal pregnant person, or a particular joy to be around. I was incredibly uncomfortable, but I couldn't bring myself to help other people for help, either. So, yeah, I was a pain in the ass when I was growing another human being inside my body. But you guys, I was growing another human being inside my body. And while I've always been passive aggressive, I honestly didn't realize how much of a problem it was until pregnancy, labor, and delivery kicked into high gear. Those excrutiating moments when I was bringing another human being into the world was the culmination of an entire pregnancy's worth of failing to say what I really mean. But I was also in pain, and not everyone around me was as supportive as they could be, so, well, childbirth was tough no matter how I sliced it.
If there's any time to say what you feel, it's probably when you're giving birth. That's easier said than done, though, so if you find yourself saying the following things to your doctor, know that you're not alone.