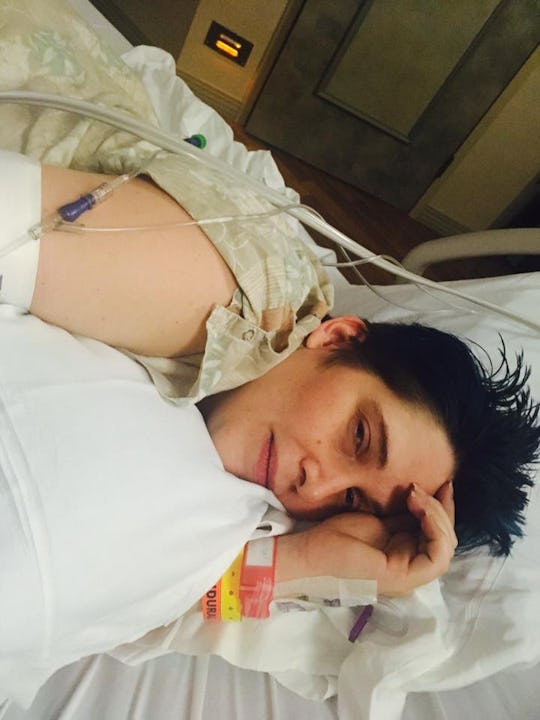 Courtesy of Steph Montgomery
10 Times I Had To Advocate For Myself During Childbirth
Nothing could really prepare me for childbirth, and because each of my birth experiences were so different, I couldn't even rely on my own past experiences to let me know what was in store. I did, however, expect to be treated with respect and kindness during every labor and delivery. Sadly, the first two times I had to advocate for myself during childbirth to get what I needed, which made the experience much more difficult.
Childbirth the first time was challenging, scary, and painful. I had no idea what was happening, if my baby was OK, or what I was allowed or expected to do. To make matters worse, my idealistic birth plan ended up being not what I wanted at all when I was actually giving birth. So, I ended up having to advocate for myself more, in part because I had to first convince myself that it was OK to deviate from the plan, then convince my midwife that I was serious.
The second time I gave birth I was induced due to preeclampsia. I, again, had no idea what was happening and dealt with some serious shaming by the very people who were supposed to be there to provide support. A laboring person shouldn't have to convince her providers or partner that she is in pain, wants an epidural, feels sick, or feels like she needs to push. Seriously.
When I checked into labor and delivery this last time around, I totally expected the worst and was prepared to have to advocate for myself. Surprisingly, I felt supported and respected from start to finish and enjoyed a beautiful experience, which is something that all people deserve during childbirth. Here are just a few examples of times moms-to-be shouldn't have to advocate for themselves when pushing a freaking human out of their bodies. Seriously.