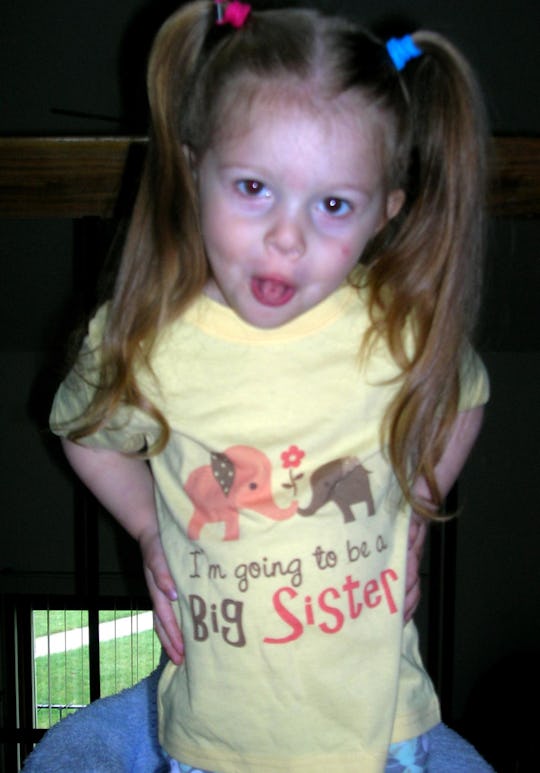 Courtesy of Steph Montgomery
It's Totally OK To Be Afraid To Have Another Baby
In many ways, the decision to try to conceive a second baby was easier for me than the decision to get pregnant the first time around. I knew what to expect (or at least I thought I did), I had always wanted to have two kids, and my daughter was a pretty easy going child. However, that doesn't mean it didn't scare the sh*t out of me. I held onto the undeniable fact that it's OK to be afraid to have another baby, though, and even if you always planned to have more than one. My feelings (just like any other point in my life) are always valid.
I'm not gonna lie. The transition from having one child to having a toddler and a baby was hard AF, probably harder than becoming a parent in the first place. You are often outnumbered, can rarely focus on one tiny human's needs at a time, and are pulled in multiple directions. That relentless combination can feel so completely overwhelming. Being pregnant while parenting is no joke either, and once your new baby is here things will rarely go as planned. Other times, being a mom to more than one child is truly amazing. To see your children not only grow up but also grow together. To see how different they are, their individual personalities, strengths, and challenges? Yeah, that's ah-maz-ing.
Like most things in this wonderful parenting ride, so much is completely unexpected, challenging, and beautiful at the same time. So, yeah, it's OK to be afraid. You probably should be afraid. I am not saying that to scare you, either. Reality is stranger than fiction, you are making a big decision and a little bit of realism never hurt anyone.