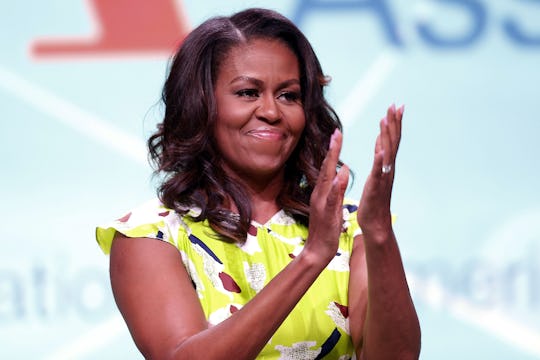 Jonathan Bachman/Getty Images News/Getty Images
9 Patriotic 4th Of July Quotes From First Ladies That Will Give You Hope
As July 4 approaches, some Americans are having a hard time mustering up any truly patriotic feelings. The division that this country is experiencing right now is like nothing most of us have experienced in our lifetimes, and reality is starting to feel like something we read about in a history book. To remind yourself that there's always hope, sometimes it helps to look to the wise words of others for inspiration. That's why these patriotic 4th of July quotes from former first ladies are worth reading: These women have seen a side of our country's inner workings that few people ever do, and their perspective is endlessly valuable.
While some president's wives had political ambitions of their own, others were called upon to embrace the role of first lady even though they never aspired to live in the White House. But regardless of how they arrived in Washington, all of these women accepted their duties with grace and enthusiasm, choosing causes to champion and finding ways to use their newfound position of power to help their fellow citizens.
Of course, it's a daunting task, and one that probably every first lady wanted to run away from at some point or another. Raising a family under a microscope while supporting your husband in one of the most dangerous, high-pressure jobs in the world would get to anybody. But as Barbara Bush was quoted as saying in the Los Angeles Times, if somebody doesn't like being first lady "then there's something wrong with her. It's a big opportunity." Bush also raved about her life as first lady after her first 100 days in the White House, saying:
"I have really loved every minute of it. Of course, I have always been one to think that you should love your life."
It seems that all of these former first ladies appreciated and respected their lives, too... and their country.
This article was originally published on