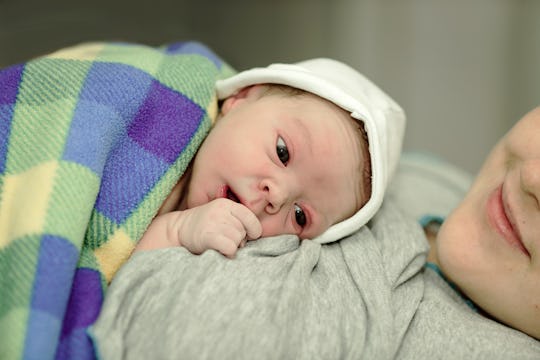 Fotolia
9 Reasons Being A Feminist Can Prepare You For An Unmedicated Birth
If you're like many people, you may be wondering what on Earth a person's ideological leanings could possibly have to do with preparing for an unmedicated birth. I get it, but I'm also hoping that in "bridging the gap," so-to-speak, I can help someone find the perspective they need to make the best possible choices in childbirth. While I cannot overstate how helpful my childbirth classes and pre-birth reading were for me, and my partner, the habits of mind and sense of self that I've developed as an unapologetic feminist, are and where a critical part of what enabled me to claim the power I needed to have an amazing, unmedicated birth.
There came a point when, after weighing all of my options, it was pretty clear that as a healthy woman carrying a single, healthy fetus, the odds were overwhelmingly in both of our favors to have a safe labor and delivery, regardless of what specific option I chose. Statistically speaking, it was pretty likely that that we'd both survive without major complications, whether or not I chose to have any pain medication and whether I gave birth at home, at a birth center, or at a hospital. So, after contemplating where I'd feel most comfortable, which local providers I felt respected me most and what type of birth experience would give me the best odds of avoiding surgery (and other interventions that might impact my long-term sexual health and satisfaction), I chose to give birth at home with midwives.
I'm acutely aware that the following points completely hinder on my personal experience and how my feminist beliefs helped me find the strength and courage I needed to claim the birth experience I have always wanted. A woman who had a different, disappointing or traumatizing birth experience is in no way insufficiently feminist or otherwise at fault or somehow "lacking." I support every woman in doing whatever it is she needs to feel and be at her best, and I stand in solidarity with any woman against things that may or may not come between her and the joy and dignity she deserves, in childbirth or any other area of life.
Having said that, for folks who are interested in, or even just curious about, having an unmedicated birth, there are multiple ways in which being a feminist can help you get ready, including: