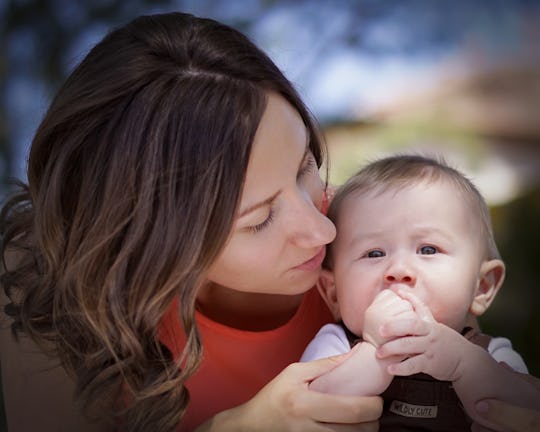 ImagesBG/Pixabay
9 Terrible Things About Weaning That Are Actually Funny When You Look Back
I put off the process of weaning for a long time, for a number of complicated reasons involving feelings and emotions and responsibilities and habits. However, I think it's finally happening for real now (my son recently turned two) but ask me again in a couple weeks and I'll let you know for sure. Despite all my uncertainty and unanswered questions, even I can see that there are some parts of weaning that sound bad, but are funny if you really think about it and give yourself enough time and distance between experiencing those parts, and looking back on those parts.
I mean, it's not like I'm actually laughing out loud at these particular moments, but more like I'm casually typing LOL when I'm sending texts about breastfeeding and feeling slightly bemused if not, at the very least, entertained. Try as I might, and if I'm being completely honest, I'm still not ready to laugh at blocked milk ducts, especially when I'm acutely aware that they could still be in my future. Even if they're not, it's still too soon. Extra milk, however, sounds freakin' hilarious and something I can totally laugh at, even now.
Seriously though, let's stroll through the complicated reality of a weaning mom's day, shall we? Let's consider the laughably high highs, the seriously absurd lows, and the fact that through it all, she's probably end up dealing with diapers and messes and tears and bras with an unfortunate number of extra straps and snaps for days (if not years) to come, because if it isn't one thing, it's another.