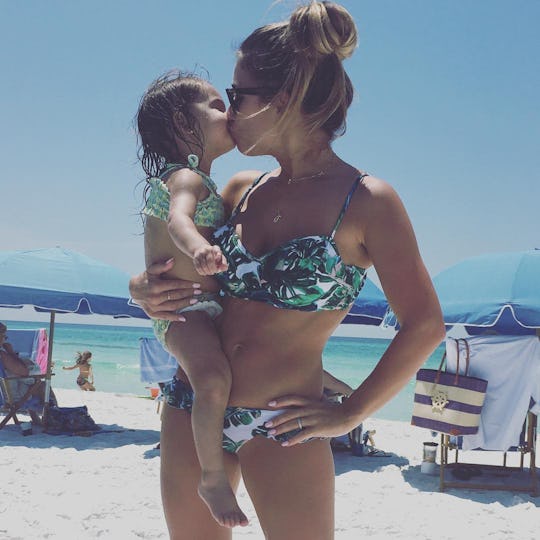 Image via Jessie James Decker/Instagram
9 Things New Moms In Their 20s Are So Tired Of Hearing
When or why a person decides to have a baby varies, of course, for everyone, but for young moms who make that choice, there seems to be a lot of questions and general, unsolicited comments associated with that very personal decision. In short, the list of things new moms in their 20s are tired of hearing is a long one. So often we have to defend our decisions to procreate, but why?
In my own personal experience, it seemed like some of the more seasoned parents had a "been there, done that" mentality when it came to discussing my pending parental venture. I'm all for learning parenting tips from other moms, but I'm not exactly thrilled with the condescension that was thrown my way because I was a young mom. Really though, I wasn't that young; I was 25 when I had my first son. I was married, employed, and I had great insurance through my job. So when my husband and I decided to start a family, we were surprised at the amount of people questioning our decision.
There are so many things everyone gets wrong about young moms. I think age is nothing more than a number, and based off of some of the behavior I witness from other adults every day, I'm confident that it isn't indicative of maturity. Having kids in your 20s has no bearing on how fit for the job you are, and someone questioning or commenting on your decision to become a parent isn't a reflection of your abilities as a mother, but rather a reflection of what our society thinks about motherhood in general.
So, enough of the rude questions and comments about when a woman decides to become a mother, okay? How does that saying go? "If you don't have anything nice to say, don't say anything at all?" Sometimes, silence is better than saying or asking the following nine things because, trust me; we're tried of hearing it.