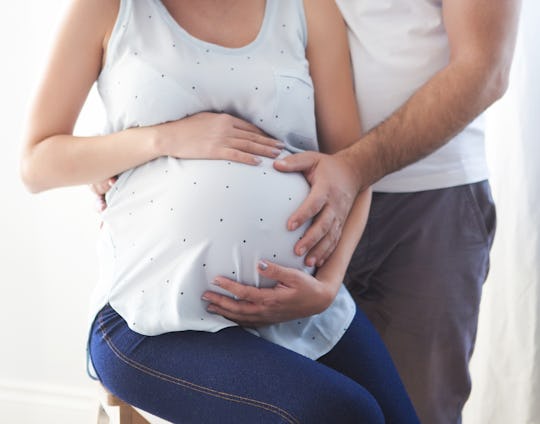 Dasha Petrenko/Fotolia
9 Things To Do With Your Partner In Your Third Trimester
Believe it or not, the third trimester is my favorite part of the seemingly never-ending nine months of gestation. Because despite the aches and pains and all of the waiting, the last three months of my pregnancies were a time for preparation, nesting, and bonding for my husband and me. As someone who has been pregnant three times, I can tell you that there are more than a few things you should do with your partner in your third trimester, to prepare yourself, your home, and your relationship with that brand new baby.
My partner and I definitely tried to accomplish as much as we could during those last three months before our baby was born. There are the things you know you aren't going to get to do for a really long time after baby gets here, like have sex, go to a movie, take a trip, or sleep. Then there are practical things we wanted to cross off our to do list, like planning for delivery, packing our hospital bags, and making decisions about vaccines, circumcision, and how we were planning to feed the baby. We also wanted to prepare our home for our little one's arrival, so we shopped for baby gear and set up the nursery.
The third trimester is also your last chance to prepare to become parents. So things like taking a childbirth class and infant CPR together can help a couple feel ready for parenthood. And, of course, it's important to get on the same page about how you will co-parent together. I learned the hard way that apparently we should have found a daycare before I got pregnant, because the waiting list for good programs can be longer than the length of your pregnancy.
So if you are expecting a baby, read on for the definitive list of things you absolutely should do with your partner in the third trimester, from someone who's been there a few times: