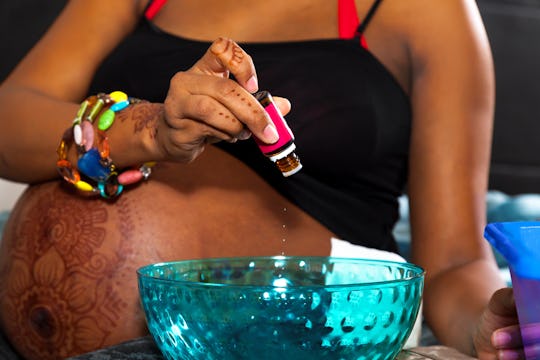 Fotolia
11 Things Every Pregnant Woman Should Do The Last Week Before Her Due Date
Whether you're having your first baby, or you've already been there and done that, there are some things every pregnant woman should do the last week before her due date (and the hustle and bustle of the newborn weeks to follow). Sure, every woman and every pregnancy is different, but I think it's safe to say that there are some universal truths accompanying this whole pregnancy, labor, and delivery thing. Taking some time for yourself before a tiny human is thrown into the mix, is one of them.
For me, the third trimester is a time for nesting. I hate when I seem like a walking, talking cliché but the last few weeks, and especially the last week before my due date, seem to always play out the same way. It usually involves me painting something (you would expect the nursery, but one pregnancy found me painting my kitchen cabinets). I also seem to get surprisingly very organized and detail-oriented about sorting, washing and folding baby clothes (as if they will ever be folded again after baby comes), and setting up the nursery (which the baby won't sleep in for a year, and will inevitably become the cat's bed). Beyond nesting instinct, I try to find time for self care; something that I should prioritize all of the time, but frequently place on the back burner. I try to schedule a pedicure, shave my legs, do some landscaping (with or without the help of a mirror or a partner), go for a walk, take a yoga class, or read a good book. I also try to use this time to not only freak out about impending labor and delivery, but to connect with my partner and my children. Our lives are about to change dramatically. The countdown is on, and there's no turning back now, so I enjoy my life as it is now for the last few days, before change management will be crucial.
Most of all, I sleep. Because, sleep deprivation during the newborn months is so not a cliché. So, yeah, as an experienced mom I feel confident saying that there are more than a few things every pregnant woman should do that final week of her pregnancy. Do a few, do them all, or create your own list; just make sure you find a way to focus on yourself, mama-to-be.