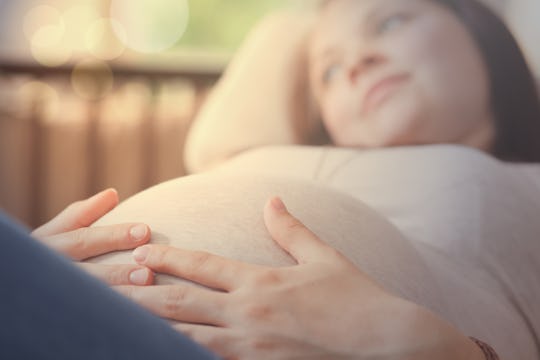 Fotolia
10 Things Every Mom Should Do For Herself, And Only Herself, Before Her Baby Is Born
Before a woman has a baby, she'll likely be bombarded by all kinds of advice concerning things she absolutely must do before her life is forever changed. Many of these things are essentially tasks that, while necessary, aren't fun or things a pregnant human being feels like actually doing. So sure, there are lots of things every mom should do before her kid is born; practical stuff like finding a pediatrician, and completing that hospital paperwork before you go into labor. But what about some of the less recognized and less appreciated ones, like seeing a really dumb movie alone, or saying to hell with all that extensive nesting?
When I was expecting my first son, I wasted a lot of time doing a whole lot of things that other people and books and websites told me I was "supposed" to be doing. The biggest time waster, in my opinion, was the time I spent culling the perfect baby registry. I felt like the baby's stuff was one of the few areas that were in my control when so much wasn't, so I stared at my computer screen late into the night, freaking out over organic sleep sacks and glass bottles and the perfect bouncer that also would look chic in my apartment. I also spent a lot of time feeling guilty about the exercise I wasn't doing. All the fitness magazines touted this idea of "30 minutes of cardio a day," but all I wanted to do — with my giant belly and aching hips — was stretch. I read one article about how it was important that not only should I start working on the perfect birth announcement but I should also do a deep clean of my entire apartment, including all the carpets.
That was when I started to wonder if someone was playing a cruel joke on pregnant women everywhere. What was all this crap? Was this for real? I mean, pretty soon I was going to be devoting almost all of my time and energy to another, tiny human being. Why wasn't I spending more time focusing on myself, before that tiny human entered the world? So, after having had two pregnancies of my own, here's my list of fun things every pregnant woman should do for herself, before she has a baby.