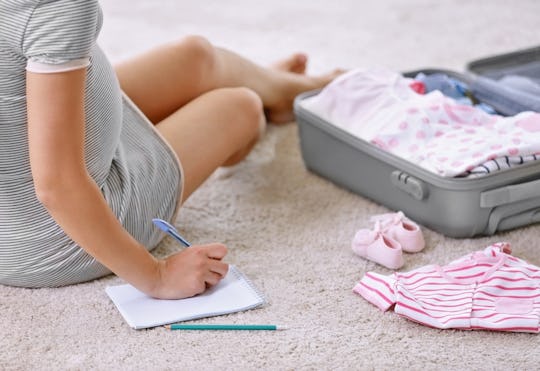 Fotolia
11 Things No One Will Tell You About Packing Your Hospital Bag, But I Will
Nothing made me more excited for the birth of my baby like packing that hospital bag. Of course, it also made me anxious, impatient and somewhat of a neurotic mess because, well, it "had to be perfect" and had to have "everything" and had to serve as a sign that I really was ready to be someone's mom. That's a lot of pressure to put on a damn go-bag. So, having been through the experience of packing and preparing for labor and delivery, I can tell you things no one will tell you about packing your hospital bag; things that were hard earned, my friends; things that will actually be beneficial so, when the time comes to push, you'll feel as comfortable and prepared as possible.
I didn't want to give birth in a hospital, if I'm being honest. I definitely would have preferred going through something as painful, taxing and vulnerable as labor and delivery, from the comfort of my home. Sadly, I had a high-risk twin pregnancy that ended with one baby dying 19 weeks into my pregnancy, so a home birth was out and a hospital birth was the safest, smartest option for myself and my remaining twin. As a result, what I packed in my hospital bag became extremely important. I wanted to take pieces of my home with me so that I could feel like I was actually in my living room when it came time to push, and I wanted to have everything that I needed to make the transition from the hospital to our home, as easy as possible. That meant not only did I require the necessities (toiletries, extra clothes, underwear, socks, etc.) but I required things that would make me feel "at home" while I was in a hospital room.
So, sure; I guess simply "packing a bag" isn't that big a deal. But when you're packing a bag that's going to hold things that will help you do something as miraculous as child birth, it becomes a pretty damn big deal. With that in mind, here are some things you should know about getting your go-bag in order, because you can't be too prepared when it comes to being prepared.