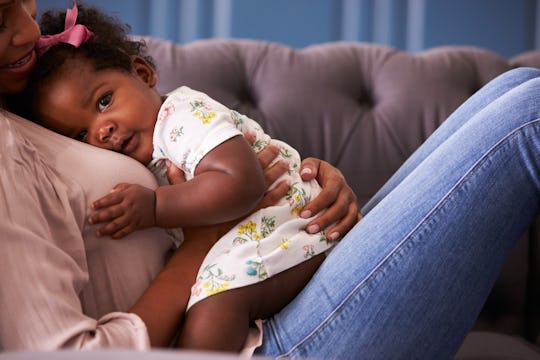 Fotolia
9 Ways Becoming A Mother Makes You Realize You Need To Be More Body Confident
It's painful to admit that before (and even directly after) I became a mother, I was far from body confident. In fact, I didn't think very highly of my body at all. A knee injury left me feeling like my body had failed me; unrealistic beauty expectations left me feeling like my body wasn't attractive; a sexual assault left me feeling like my body was dirty and used. It wasn't until my body brought another life into the world, and that life starting mimicking my actions, that I realized I needed to be more body confident; not just for my sake, but for the sake of my kid and the people he may or may not, one day, come in contact with.
I've watched my son run around our home proudly, his belly stuck out and arms and legs flailing wildly. I've watched him jump and stretch and throw and enjoy movements he was curiously experiencing for the first time. Then, one day, I watched him suck in his stomach and look at himself in the mirror, much like I was doing as a postpartum parent who wasn't entirely comfortable in her own body. I was stunned and embarrassed and, at that moment, hell-bent on being kinder to myself so my son would continue to be kind to himself, too. After all, my body had done something amazing; it housed and grew and birthed and sustained another human life. How could I hate something that did something so miraculous, and how could I possibly set an example of self-hate for a kid who naturally loved himself, without a second thought or misplaced sense of guilt-ridden vanity? I was determined to be the reason my son learned and nourished body confidence, not self-hate.
Perhaps it shouldn't have required motherhood, as I know plenty of women who exude body confidence without having procreated. Perhaps, as women who have been taught at devastatingly young ages to adhere to unhealthy beauty standards in order to feel a sense of value, we're all on our own, sadly necessary journey towards body confidence and self-acceptance, and mine did (unfortunately) require my son's presence. Either way, becoming a mother has a very powerful and palpable way of making you realize that you need to be more body confident. For yourself. For your kid. For a future generation that can (and I'm hoping, will) continue to evoke positive, body confident change.