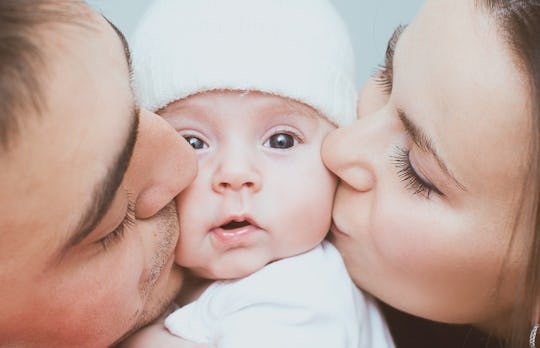 Fotolia
9 Ways Every Grown-Ass Man Handles Parenting Disagreements With His Partner
Before we successfully procreated, my partner and I rarely argued. Our first "fight" came 6 months into my pregnancy, when I was upset (read: hormonal) that he wouldn't wear my football team's jersey during the NFC Championship. I was devastated, and considered my partner to be a horrendous person (until the hormones let up and I realized I was being very unreasonable). Now that we have our son, now a toddler, we find ourselves debating more often, usually about parenting choices. Thankfully, my partner is a grown-ass man who handles parenting disagreements like a boss.
We share the responsibilities of parenthood pretty equally, which means we make the necessary decisions regarding how we want to raise our son together. Sometimes that's very simple, as we have a lot in common and think relatively similarly and have the same beliefs. However, from time-to-time we disagree, and find ourselves wanting to make juxtaposing decisions when it comes to how we raise our child. When that happens, we have to come together and speak like adults, instead of prepubescent adolescents who would rather be right than do the right thing. Sounds easy enough, but when you're exhausted from parenthood and passionate about a choice you think you should make and the care of your kid hangs in the balance, well, things can get messy.
Which is why every grown-ass man who is part of parenting team, will do the following things to ensure that the disagreement is handled in a healthy, respectful way. You're not always going to agree with your partner, but you can always do the things that will ensure you, eventually, reach some sort of agreement.