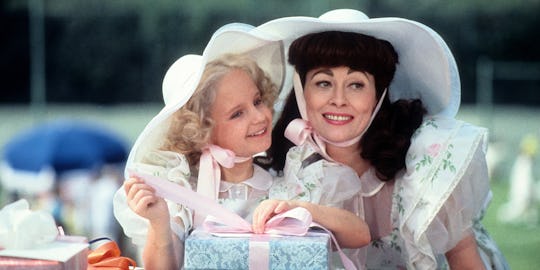 9 Ways To Avoid Being A Toxic Parent, Because 'Mommie Dearest' Is Not Aspirational
In many ways, I grew up with toxic parents. As a result, it's become very important to me that I learn how to avoid being a toxic parent myself. I don't want to have an unhealthy relationship with my child because I know how hard it can be. My mother was of the "not intentionally malevolent but incredibly self-centered" variety of toxic parent, as opposed to the type that is explicitly abusive. And although it's definitely different, that toxicity affected me long into adulthood, and still has an effect on me today. On the plus side, having an example of the kind of parent I don't want to be has given me a great way to monitor my own behavior — generally, I do the opposite of what my mother would have done in any given situation.
What's been nice to watch is that, as I've set explicit boundaries around my own parenting, my mother has (to some extent) respected those boundaries. My commitment to non-toxic parenting in my house has helped my mother demonstrate healthier behavior with my daughter. If you're someone who tends to have co-dependent tendencies or whose identity comes from external relationships instead of internal confidence, it can be easy to fall into toxic parenting patterns. But, if you know what you look for, you can avoid falling into the trap of toxicity and can manage to have a healthy relationship with your children.