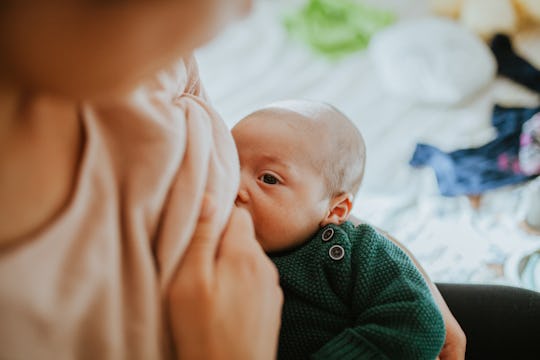 Paulo Sousa / EyeEm/EyeEm/Getty Images
10 Ways To Boost Your Baby's Immunity To Coronavirus, Flu, & Everything Else
As if the regular old flu wasn't enough to worry about, the coronavirus pandemic has made this winter one of the most stressful ever for parents. That's particularly true for parents of babies, who are typically more vulnerable to illnesses that aren't necessarily a big deal for adults or even older kids. So what are some ways to boost your baby's immunity to the flu and coronavirus?
Your tiny baby seems pretty defenseless when it comes to many things, and it's your job to protect him or her from anything harmful and dangerous to the best of your ability — including germs. Right now that might seem like an extra tall order, but as pediatrician Dr. Natasha Burgert, MD, FAAP, told Romper for a previous article, while "all humans are susceptible to coronavirus, including the COVID-19 subtype... at this time, there is no evidence to support increased susceptibility in children." And when they do get it, children are generally experiencing a "mild form of the disease," according to a statement from the American Academy of Pediatrics.
Of course, there are always exceptions, and no one wants their kid to be that exception. But there are certain preventative measures you can take to make sure your baby has the best shot possible of not catching a nasty virus, whatever that virus might be. (Even if you are staying inside 24/7.) Nothing is 100% foolproof, but at least these suggestions can help. And as always, before trying anything new, be sure to ask your pediatrician.