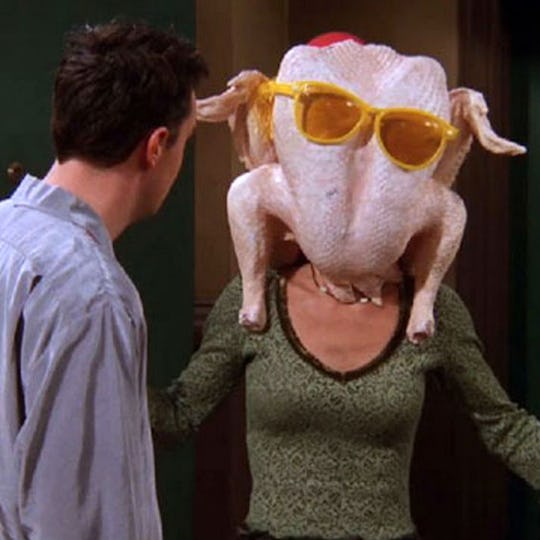 A 'Friends' Thanksgiving Episode Ranking To Put All Others To Shame
Similar to turkey and apple pie, the Friends Thanksgiving episodes have become somewhat of an American tradition since they first aired more than 20 years ago. The series had a Thanksgiving-centric episode during every one of their 10 seasons, and marathoning them during the holiday is still one of my favorite things to do. Not al of these episodes are created equal, however. Some of them are classics, and among the best episodes of the entire series, while others are, well, less than special. In order to determine which ones rock and which ones rock less, I've ranked all ten of them, from worst to best.
What makes for a great Thanksgiving episode of Friends? It's one where the gang is all together. One where there's some tension, of course, but no one hates each other. The better ones all have some kind of nice resolution by the end of the episode. It's great to watch these characters interact, as the heart of the show was their relationships with each other. Although we became became more invested in their relationships over the years, the show really hit its groove in the middle of the series, and those episodes remain some of the best. And with that, let's rank the Friends Thanksgiving episodes, starting with my least favorite and ending with the very best.