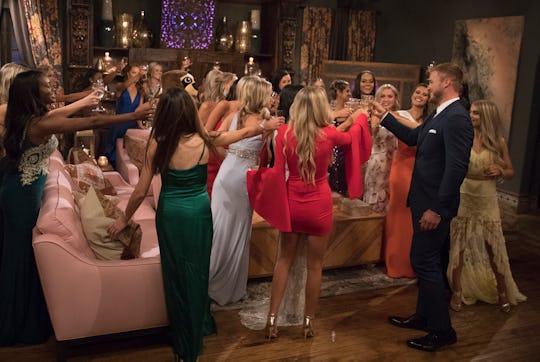 Rick Rowell/ABC
15 Virgin Jokes From 'The Bachelor' Premiere That Embarrassed Everyone
We all knew it would happen. With Colton as the Bachelor, we expected an onslaught of terrible virgin jokes, and as soon as he was named the franchise's first virgin Bachelor, they started. Whether you support him as this season's Bachelor or have started to refer to him as "NotBlake" or "NotJason," you have to feel for the guy. All of the virgin jokes from The Bachelor season premiere were dead on arrival and if they're this annoying to viewers, then Colton has to be more than over them by now.
Every season, the Bachelor or Bachelorette in question as their "thing" that producers lean heavily into and unfortunately for Colton, it was his virginity. Judd Apatow even worked with The Bachelor to recreate a poster from his 2005 hit 40-Year-Old Virgin and add in Colton's face. Colton himself has been a good sport about it and made a few comical references to his virginity during the premiere.
While I still hope that this virgin train is one that comes to a screeching in the next couple of episodes, there were some zingers that were either thought up by producers or Colton's ladies themselves. Before the jokes die down, and I hope they will, let's take a quick look back at all of the virgin jokes from The Bachelor season premiere.