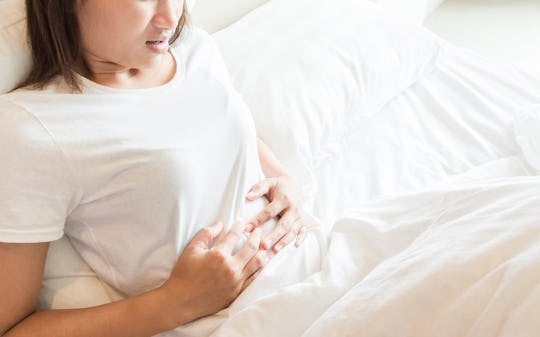 mraoraor/Fotolia
11 Moms Reveal The Symptom That Convinced Them To Take A Pregnancy Test
Early pregnancy symptoms can be confusing, especially since they can be confused with so many other things, like PMS, a cold, food poisoning, not getting enough sleep, and even a light period. But sometimes when you know, you know, and you could be thinking, "Am I pregnant?" While science is all well and good, sometimes it helps to hear what real moms have to say.
Every pregnancy (and lady) is different. Some women have no symptoms at all — whether it's just at the beginning or throughout their entire pregnancy. Others are super in tune with their bodies and can tell something is awry, even with the smallest change in the way they feel, and many women confuse pregnancy symptoms for something else. 12 moms revealed to Romper the symptom that urged them to pee on a pregnancy test as soon as possible, and maybe you've noticed similar changes. Does brushing your teeth suddenly make you want to hurl? Do you find yourself falling asleep at red lights in traffic? Craving foods you normally hate, or that you haven't had in a really long time? You may be pregnant, according to these real moms.
Of course, taking a pregnancy test is the quickest way to really find out if you're pregnant, but if you think something's up, you may be joining the ranks of these 12 moms.