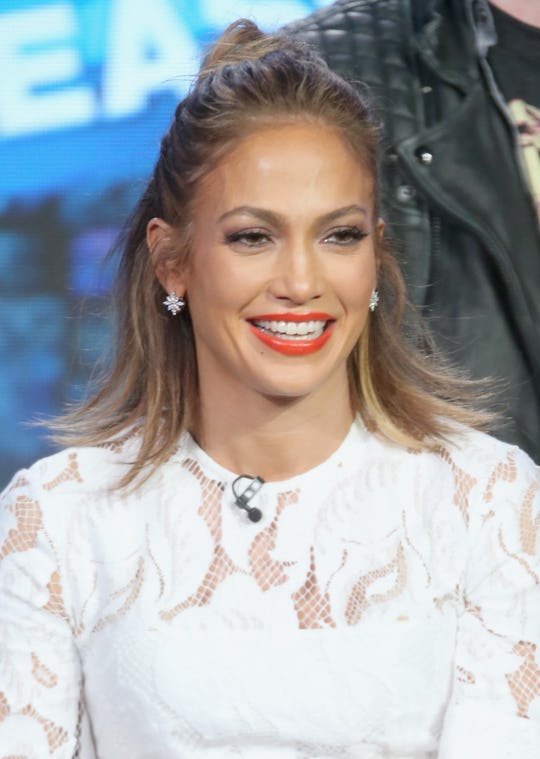 Frederick M. Brown/Getty Images Entertainment/Getty Images
Are Gianna's Mom & Jennifer Lopez Still Close Friends? The 'American Idol' Contestant Won't Be Getting Any Special Treatment Either Way
Sometimes it's easier to get a job if you have connections. But you also have to have to the talent. Some American Idol viewers forget that when they wonder if Gianna Isabella's mom and Jennifer Lopez are still friends and as such, whether Gianna is getting special treatment.
Turns out the judge and Gianna's mom used to be acquaintances at the same dance studio, but that's about all we know. Remember Gianna's audition? She killed it, but then everyone felt the need to remind the judges that her mother was Brenda K. Starr.
We can't assume anything, of course, but it's highly unlikely that Starr and Lopez are still friends even though they did come up together. During her audition, Gianna didn't hide the fact that JLo and her mom were peers. Brenda K. Starr sang "I Still Believe" way before Tommy Mottola had Mariah Carey cover it and it became a hit. If you were an R&B fan before Mariah hit the scene, Brenda Starr is a name to know. Of course, Lopez knew Gianna's mom and didn't hide her fangirl status. During Gianna's audition, her mom came out and greeted JLo. They were almost embarrassing in their mutual love for one another.
It's pretty clear from the auditions that the judge and mom aren't super close or anything. They haven't seen each other in years. But they do respect each other, in the only way that two girls from the same city and the same dance studio can.
During Gianna's audition, Lopez and Starr gushed about how good the other one looked and how proud they were to be there. They did that thing you do when you see a friend from high school that you liked, but haven't seen in a while. Super sweet and politely funny. Lopez and Starr both complimented each other without any qualms about the fact that they hadn't spoken in decades and one of them had become an international pop star. The two women then shared a friendly hug. Of course, a hug is just a hug, and although Lopez and Starr seem to be on good terms, there probably aren't any bestie-sleepovers or bonding sessions going on.
Gianna Isabella is doing her thing on American Idol this season. Sure, her mom was Mariah Carey before Mariah was Mariah. But Gianna already has a lot to live up to. Trying to convince fans that her mom and Jennifer Lopez aren't in it together is an annoying afterthought. As any girl from the block knows — you have to pull your own weight, and it looks like Gianna is doing just that.