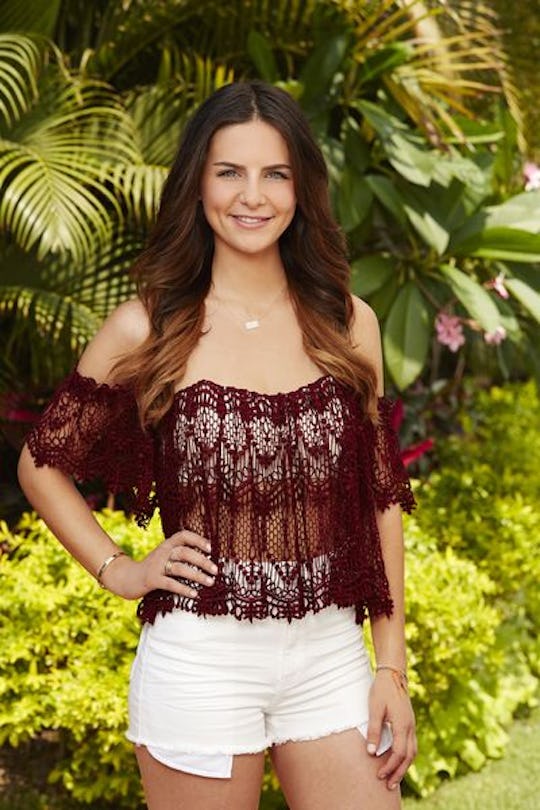 ABC/Craig Sjodin
Are Izzy & Brett Together After 'Bachelor In Paradise'? There May Be Another Connection
If there was ever a budding couple on Season 3 of Bachelor in Paradise that we all kind of figured would stand the test of time (in this case, three weeks), it has been Izzy and Vinny. But with the arrival of even more bachelors, including Brett Melnick from Season 10 of The Bachelorette, they might not be the couple to put all of your money on anymore. So are Izzy and Brett together after Bachelor in Paradise? Judging from the preview for Monday's episode, the arrival of former Bachelorette contestants are going to shake things up for a few different couples, but it might be Izzy and Vinny on Bachelor in Paradise who get a real test to their new relationship.
According to Monday's preview, Brett shows up and takes an immediate liking to Izzy, but ends up asking out Caila because of Izzy's romantic link and feelings with Vinny. But — SPOILER ALERT — as Reality Steve says, the truth is that Izzy was interested in getting to know Brett and that causes an immediate rift in her relationship with Vinny. So, does that mean that Izzy and Brett are together after Bachelor in Paradise? Obviously anything can happen on what is perpetually thought to be the most explosive and dramatic season yet, but the idea of seeing Izzy and Vinny, a.k.a. Vizzy, split apart is just too much.
If you don't remember Brett Melnick from Season 10 of The Bachelorette, that's totally OK because he only lasted until week three and Andi Dorfman's season had a lot of other things going on like, you know, Nick Viall and Josh Murray. The model hairstylist is back in Bachelor Nation looking for love and before he goes on a date with Caila, who has likely already found said love with Jared, he wants to make a connection with Izzy. And while her relationship with Vinny is still pretty new, in terms of time on Bachelor in Paradise, they're like an old married couple. So, her wanting to get to know Brett is likely like a slap in the face for poor Vin.
In the previews for Monday's episode of Bachelor in Paradise, we saw Vinny telling the camera, "This morning, I thought I would leave paradise with Izzy, but what we had has been ripped apart." Then we see the equally tearful couple as Vinny tells her, "You're gonna watch this, and you're gonna hear the things that I've said about you..." And I think we can all agree that seeing a couple cry to each other about the possible death of their relationship and having no way to fix things means lots of tears and tissues on our end, too.
There have been no clues of Izzy and Brett dating after Bachelor in Paradise, but that doesn't mean they aren't. Since the show is finished filming and hasn't finished airing, there is a lot that the contestants need to keep under wraps. But the way Izzy tweets about the relationship she had with Vinny when they were in paradise, it doesn't look like Izzy and Brett are together after Bachelor in Paradise.
If Izzy and Vinny aren't together anymore, then I would selfishly rather see her with no one, because of all of the relationships so far, their relationship seems to be the most normal, down to earth, and plausible to stand the test of not being in paradise. Then again, Brett and Izzy being interested in each other on Bachelor in Paradise isn't a total death sentence for Vizzy, right? Let's hope not!