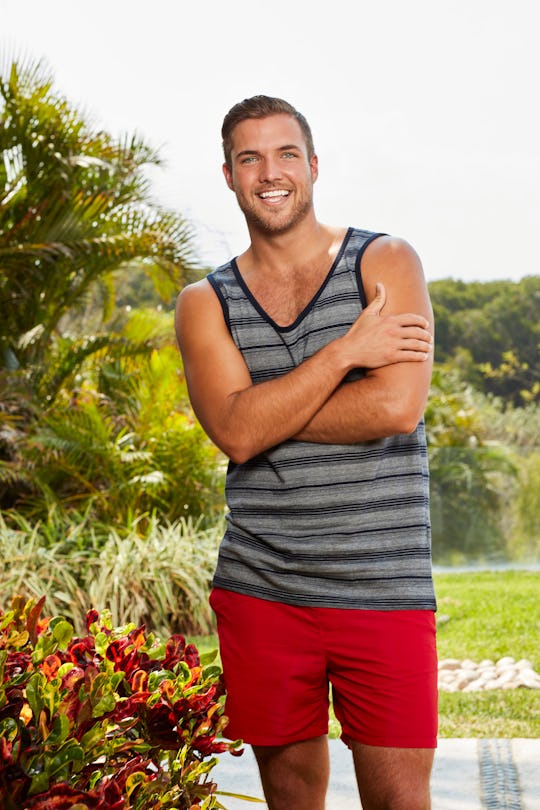 Craig Sjodin/ABC
Jordan & Jenna On 'BIP' Seem Like They're Made For Each Other
Bachelor Nation was waiting for Jordan's turn on Bachelor in Paradise even before he was officially eliminated from Becca's season of The Bachelorette. The male model and golden-underwear-enthusiast was something of a joke on The Bachelorette, but now that he's on paradise it looks like he may have made a genuine connection with Jenna. So, are Jordan and Jenna still together after BIP? They seem like the perfect match and before the season began filming, Jordan revealed to Us Weekly that the former Bachelor contestant was someone he hoped to see in Paradise.
He told the magazine ahead of Season 5 that Jenna is "like a California dream kind of style — blonde hair, blue eyes." He also said that she may have the "right type of personality" to go along with his own. And from the moment she appeared on the resort it was clear the two have a lot in common. Jordan was courting Annaliese before Jenna arrived, but as Jenna was someone he'd specifically wanted to meet, it wasn't surprising that they got together. And as hard as it was to see Jordan let down Annaliese and go full steam ahead with Jenna, the chemistry was definitely there on their first date. At this point, I'd honestly be surprised if Jordan and Jenna broke up after BIP.
Although there are no social media clues on Jordan's Instagram or on Jenna's to suggest that they're together right now, I wouldn't count them out, post-BIP. In a July interview with the Citrus County Chronicle, Jordan admitted that he did find love on Bachelor In Paradise and that things worked out for him this season. "I do find someone for me in Paradise," he revealed, without giving away any other spoiler-y clues. "It ends on a very good note."
It's already week three in Paradise, so chances are the "someone" that Jordan referred to after filming was Jenna. Things are constantly being shaken up in Paradise, so you never really know what's coming next. But in many cases, the couples that have already formed are the same couples who will stick it out until the end of the season. Jordan did tell Annaliese that if things don't work out with Jenna, then he's her next choice (gross) so theoretically he might have gone back to her. But given Jordan and Jenna's instant connection, it looks like they could make it to the end of the season as an actual couple.
During Jenna and Jordan's date, they seemed like they'd already known each other for a long time before Bachelor In Paradise which goes to show how deep their connection was right from the start. I don't love that Annaliese was an innocent casualty in all of this, but it seems like Jordan was right in his pre-season assessment of his and Jenna's personalities. And I think there's a good chance that they're still together now, after the show.
As far as a marriage proposal is concerned, it's tough to say at this point. Although the franchise has played up Jordan's whole male model real-life Zoolander shtick, he does seem like he wants to find love. If he did find it with Jenna, then a proposal could be in their future. However, I could also see Jordan saving that for the season finale reunion special rather than on the actual show.
Whether you love Jordan or don't quite trust his intentions on BIP, I do think that he and Jenna found something real with each other and there's a good chance they're still together in the real world.