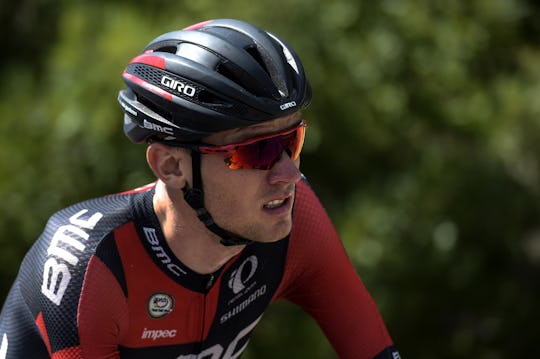 LIONEL BONAVENTURE/AFP/Getty Images
Are Olympic Athletes Worried About Zika In Rio? Not So Much
It's officially summer and the 2016 Rio Olympics are just around the corner. And although the Zika outbreak in Brazil has already taken its toll on thousands of families, it doesn't seem that many Olympic athletes are worried about Zika. Or at least they aren't letting Zika fears get in the way of their chance to win the gold this August.
There are a handful of Olympic athletes that are definitely not going to be there this summer. Two golfers — one South African and one Australian — are not going to compete out of fear of passing the virus to their wives. Tejay van Garderen, an American cyclist, is also not going to travel to Brazil because his wife is pregnant and he's nervous about transmitting it her late in her pregnancy. Other athletes have expressed some worries, but ultimately seem to still be planning to compete. Serena Williams, for example, is not backing down. According to USA Today, Williams plans on going "super protected." American soccer player Hope Solo said that she's going, but is not happy that athletes are being asked to choose between their careers or their health. But the temptation, according to the goalkeeper, to "back up" a World Cup championship with an Olympic win is stronger than her worries about the virus.
Other athletes have also expressed concerns but seem to be headed down the "super protected" path Williams plans on taking. Spanish basketball player Pau Gasol or John Speraw, the coach of the American men's volleyball team, have contemplated freezing their sperm. For most of the athletes, it's about taking extra precautions and looking at the facts.
While Zika fears are totally legit and the consequences for pregnant women and their babies are grave, the World Health Organization has said that there is no reason to call off the entire show. They stated that Brazil is just one of many countries where Zika persists and as long as people follow travel precautions, they should be safe. It will also be August, when Zika mosquitos start to chill out a little bit, so the chances of being bit are a little lower. American swimmer Michael Phelps said that he's not worried about transmitting Zika to his wife given the season, or even bringing his newborn along with him.
On some level, that does make sense. The symptoms of Zika are pretty mild unless you're pregnant or plan on conceiving. For example, NBC anchor Savannah Guthrie said that she won't be traveling to Brazil because she's currently pregnant with another child. If Serena Williams were pregnant or planning on it come fall 2016, she would probably feel differently about the games, too. But most athletes still seem to be taking what I like to call the "Gabby Douglas Approach" when it comes to worry about Zika in Rio. "I don't care about no stupid bugs," she told reporters. Let's just hope she's right.