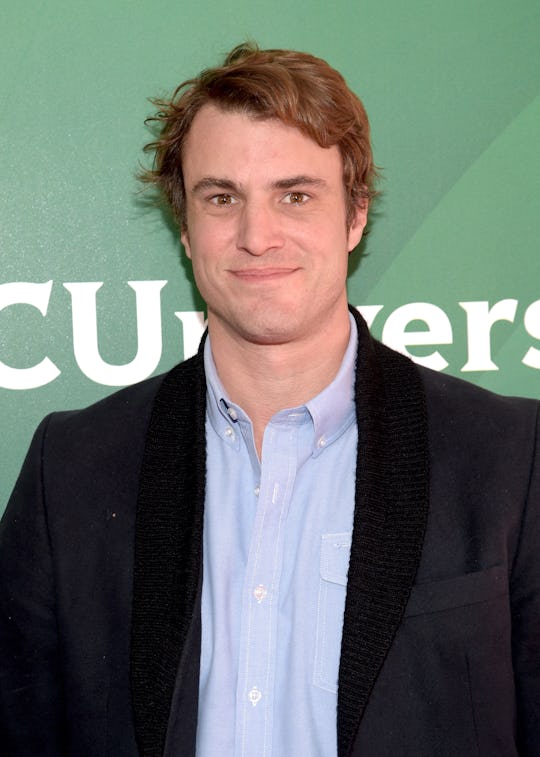 Jason Kempin/Getty Images Entertainment/Getty Images
Kathryn On 'Southern Charm' Dropped A Bombshell About Her Past With Shep
When Kathryn Dennis revealed on Southern Charm that she and co-star Shep Rose have been hooking up (semi) recently, it was the bombshell to end all bombshells. No one knew that she and Shep had gotten together since their encounter way back in Season 1. After all, Southern Charm fans are most familiar with Kathryn's romantic history with Thomas Ravenel, with whom she shares two children, Kensie and Saint. So wait — are Shep and Kathryn dating? In Episode 11, Kathryn came clean about hooking up with Shep while he opened up about his feelings for her.
"I sometimes think back to Kathryn and I's time together... I think maybe I cut the cord too quickly on it, honestly," Shep admitted in one scene on Southern Charm. "We had a lot of fun together." In another scene, Kathryn also admitted that maybe there was something more to their brief physical relationship. She opened up about sleeping with Shep after her daughter Kensie was born and then again a few more times after that. "But it never went anywhere," she added. "I still play with the idea because I don't know… we have good sex, whatever. And he's cute and fun." But despite the fact that the two are very flirtatious with each other and might want something more, it doesn't look like they're dating right now — at least not openly.
In fact, Kathryn recently told The Daily Dish that she thinks most of the guys on Southern Charm are better off being single right now. Perhaps it is a ruse to keep fans from knowing that she is dating Shep herself, but Kathryn said that the guys could benefit from being alone for a while. "When you go out with them, it's insane the amount of people that come up to them ... That's gotta feed their egos so much that they just don't even realize," she said. "I think being alone would help them kind of humble themselves maybe."
In the recent Southern Charm episode that saw both Shep and Kathryn admitting their past together, they went on a bowling date, where she revealed that she'd had a dream about him. Afterward, Shep said in his interview that he does indeed love her. What that love is or what it means has yet to be determined. But right now, they don't seem to be dating.
Neither Kathryn nor Shep's social media pages indicate that either is in any sort of serious relationship — and certainly not with each other. Shep's most recent relationship to date was with Bella Clark, who he met on his Bravo reality dating show RelationShep. The couple split in January 2018 and since then, he hasn't been spotted with any new official girlfriend. As Shep told People, it was an amicable breakup and was unavoidable as their lives were just too independently busy. Kathryn's most recent serious relationship, as every fan of this show knows, is still Thomas.
That being said, don't lose hope, Kathryn-and-Shep shippers! It's not unprecedented for a reality show couple to keep the truth of their relationship under wraps for the sake of the show. But as of this moment, Shep is still as much a bachelor as he's ever been, while Kathryn is focused on her kids and her relationships with the other women on the show.
The real test, of course, will be the Southern Charm reunion. If the two look like they're more than just a little friendly, then that could be a hint at a secret romance. In either case, I can't wait to see how their flirty-friendship shakes out.