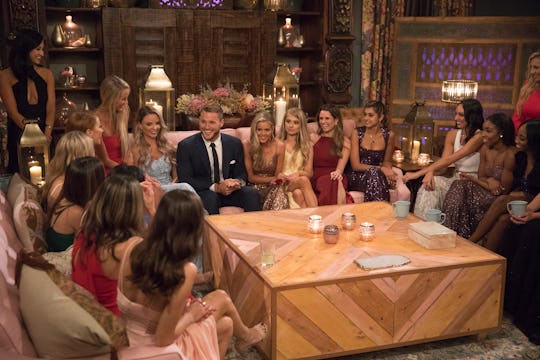 Rick Rowell/ABC
The Next 'Bachelorette' Could Breathe New Life Into The Franchise
Colton's season of The Bachelor has now passed the halfway mark and every week the numbers are going to get smaller and smaller. Eventually, he'll have just a few contestants left to find his future wife and there are already some Bachelorette theories to get you excited for what comes next. As in, the next season of The Bachelorette, which typically films soon after The Bachelor ends and gives birth to a plethora of contestants for Bachelor in Paradise.
This time last season, some fans were already certain that Tia from Arie's season of The Bachelor would be named as the next Bachelorette. Others pegged Kendall because she was relatable with a good head on her shoulders. As we all know now, fans who were sure either of them would be named were wrong and Becca stole the show as the Bachelorette we needed after Arie's heartbreaking season.
So while some fans might be sure about their picks from Colton's season, things could take an unexpected turn and The Bachelor powers that be might choose someone from another season entirely. It would definitely be a suitable ending to one of the most *dramatic* seasons ever.
There are still a handful of women left for Colton to give roses to or send packing, but for now, let's take a look at the Bachelorette theories that actually have some weight to them.