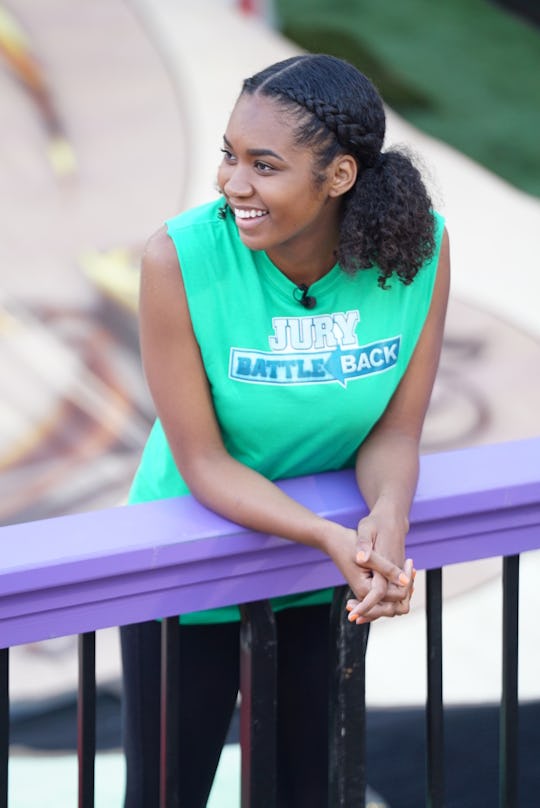 Sonja Flemming/CBS
Bayleigh's Instagram Before 'Big Brother' Shows Another Side Of Her
After watching the cast of Big Brother 20 throughout the season, it's hard to imagine what their lives were like before the show ever came along and they were, more or less, anonymous. Like Bayleigh Dayton, for example, who's gained popularity for her game, occasional dramatics, and relationship with fellow former houseguest Chris "Swaggy C" Williams. But Bayleigh Dayton's Instagram before Big Brother 20 shows a whole other side to her that fans may not have seen on the show.
She came across as a strong physical competitor occasionally prone to dramatics on the show, but her Instagram shows an inspirational side to her that's really refreshing. There's nothing wrong with the person viewers saw on Big Brother by any means, but Bayleigh's Instagram before the show does make her seem a little different than the person viewers have gotten to know this season.
Bayleigh was not only the first jury member this season, but she was also involved in one of the first big blowouts when she and Tyler got into it over his belief that she was out to get him. I don't know if she was more in the wrong or he was, but she certainly didn't seem like the zen person her Instagram makes her out to be.
Bayleigh's Instagram before she went on Big Brother includes plenty of professional modeling photos and solo snaps. Under a lot of her posts, Bayleigh wrote some inspirational advice for her followers, showing a side of her that I am here for. Under a photo she posted in May, she wrote:
Stop and smell the roses... even at the club. No seriously! I'm the queen of taking things too seriously and living my life like I'm an actual real life Barbie and have to be perfect! NEWSFLASH! It's not possible!!! Soooooo, learn to enjoy the little things. Learning to find the good in everything.
And under another one, Bayleigh wrote, "I look like a grown up, and I want it to slow down because I'm not ready for all this serious adult business." Um, same.
At the moment, Bayleigh's Instagram, obviously run by family or friends, is very much Big Brother-focused. There are posts promoting the show as well as Bayleigh's relationship with Swaggy. And since Bayleigh and Swaggy both seem very invested in making their young relationship work, fans of the show can hope to see some snaps of the two of them together once the season is finally over. One can also assume that with her newfound reality TV fame, Bayleigh's Instagram could become more of a marketing tool than a simple reflection of her life as it is for us normal-folk. That said, there's really no way to know exactly what's next for her, so everyone will just have to wait and see.
There's no wrong way for Bayleigh to come across on social media, but clearly, Big Brother changes things for some houseguests. Either way, Bayleigh's Instagram before Big Brother shows another side to her that fans will probably be quick to embrace, come the season finale.