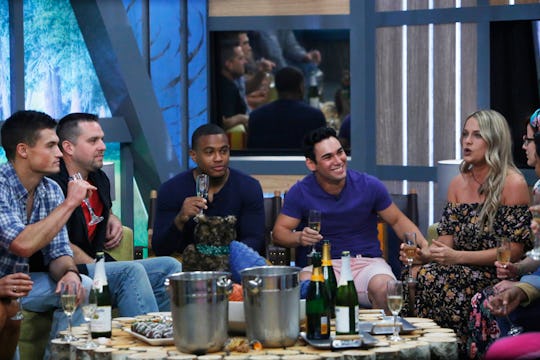 Monty Brinton/CBS
'Big Brother 21' Twitter Accounts To Keep You Busy Between Episodes
Before each season of Big Brother, it's always helpful to scour each houseguest's social media accounts to get a feel for them and get to know them before you start watching them on a show that streams their every movement 24 hours a day. This year, however, most of the cast's Instagrams are set to private to prevent some of that, so these Big Brother 21 Twitter accounts can be followed instead to keep up with contestants whose families took over their accounts to keep fans in the know. Or, you can just scroll through your favorite new houseguest's Twitter and get to know them a little better outside of the show.
Unfortunately, not all of the Big Brother 21 houseguests have Twitter accounts, or you have to wait to be accepted as a follower to really see anything. But there are some Twitter accounts you can look at right now to get a better feel for who you might want to root for this season. Maybe Ovi didn't get the chance to let enough of his personality shine in the season premiere, but his Twitter makes you want to root for him. Or Kathryn had just the right amount of enthusiasm and now you basically need to follow her on all social media platforms.
Whatever you reason for wanting to follow Big Brother 21 houseguests on Twitter, you can do that right now with some of them.