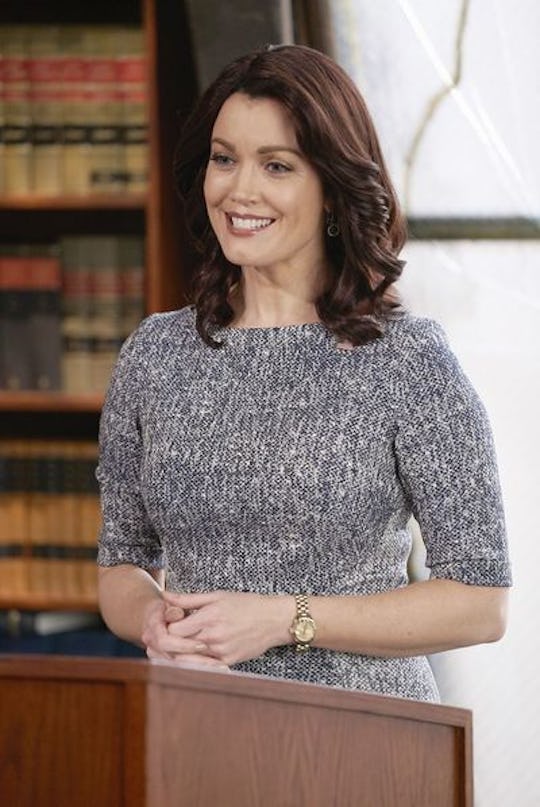 ABC/Greg Gayne
Can Mellie Win The 'Scandal' Presidential Election? Don't Count Her Out
ABC's Scandal universe is mimicking real life: Fitz's presidency is coming to an end — which means it's election time. Unlike our election, though, the First Lady, Mellie, is one of the potential candidates. She's been through a lot over the course of the television show, from grieving over the death of her son, to realizing her husband was having an affair. She's overcome these hardships and is now a junior Senator; so can Mellie win the election on Scandal and overcome yet another hurdle?
Several episodes ago, Olivia agreed to help Mellie out on her campaign. This is a huge plus for her. D.C.'s famous "fixer" can help her reach the White House — she did so with Mellie's husband (even though, yes, they had to resort to shady and illegal behavior), and now she was going to do the same for Mellie. Olivia is extremely effective and good at her job. On Thursday's episode, "Pencils Down," Olivia admitted she believes Mellie could make a great president. This means she can make the American public believe that, as well.
Mellie's history is also on her side. Americans may be empathetic towards her due to the loss of her son and her husband cheating on her for years. Voters could admire her for her work as a Senator and remember her filibuster for women's rights. Furthermore, she has the advantage of people already knowing her name as the First Lady. She is already extremely visible and a household name, which would help her campaign.
As shown on Thursday's episode, however, the American public has not yet warmed up to Mellie. They call her "too smart," "smug," and "arrogant." Frankly, they do not relate to her. Olivia points out that if Mellie wants to be President, she has to be approachable. To do this, she will have to "dumb it down." If she doesn't, it might cost her the election.
Mellie also has some fierce competition. One such candidate is Hollis Doyle, Scandal's answer to Donald Trump. Doyle will likely stop at nothing to win the election, including stealing Mellie's entire campaign platform. Another candidate Mellie will have to watch out for is Governor Fransisco Vargas. He is not as vicious as Doyle, but he has Cyrus on his side. Typical of Cyrus, he resorts to shady tactics to get his people ahead.
So, can Mellie win the election? It certainly won't be easy, but it is possible.