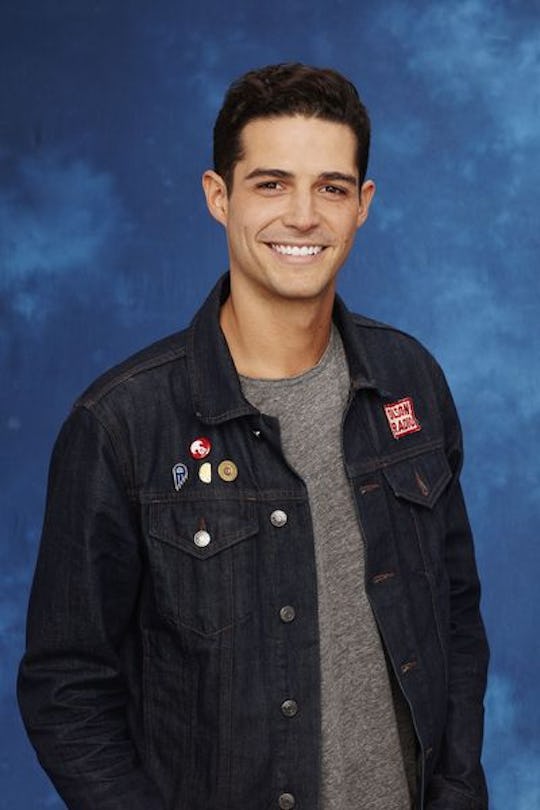 Craig Sjodin/ABC
Clips Of Wells' Radio Show Prove 'The Bachelorette' Contestant Has A Lot To Offer
If there was a contestant on this season of The Bachelorette to pick up the "cool and alternative guy" status, it would be Wells Adams. He's a morning and afternoon radio DJ and isn't above making fun of himself instead of being the tri-hard so many of those six and eight-pack ab having contestants are. No one is really complaining about said abs, but you get it. So, what kind of DJ is The Bachelorette contestant and can you listen to clips from Wells' radio show?
In addition to his work on the actual radio in Nashville, he's big on being the music festival correspondent to make all kinds of YouTube videos that 20-somethings eat up. I'm not saying I sat here watching each one with a huge grin on my face — no, not at all. But... Wells is kind of cool. He's like the boy next door, complete with the adorable grin and realness, but also a bit of immaturity that keeps you guessing. And laughing. Unfortunately, the season premiere of The Bachelorette didn't feature his intro video, which gives fans a look into his life in the studio but the video can be seen on ABC.
If you're still having a hard time remembering Wells from the season premiere of The Bachelorette, he was the contestant who brought along the very real '90s R&B group All-4-One to serenade JoJo as they met for the first time. And then some more as the night went on. Basically, a baller move on his part.
Right now, Wells hosts the morning show on ALT 98.3 and the afternoon slot on 105.9 The Rock in Nashville. So there is no Top 40 for this guy, which is something of a breath of fresh air from your typical hot guy Bachelorette contestant, right? You can listen to his shows every day on iHeartRadio, but because he's like a radio Johnny Knoxville, you can also find his Bonnaroo videos on YouTube to make you fall in love with this adorably funny guy.
The whole radio Johnny Knoxville thing isn't an accident, though, as he readily agreed with someones tweet calling him just that. Of course, the Twitter user also gave a backhand compliment to JoJo in the same tweet, so I'd take it with the tiniest grain of salt, but Wells was very much into the comparison. And why shouldn't he be? Obviously his goal is to be a silly, charming, if sometimes immature guy, and that combination isn't half bad.
If watching Wells compete for JoJo's love on The Bachelorette isn't enough for you to get your fill of the DJ, then look for his videos on YouTube or listen to either of his daily radio shows playing live in Nashville. It's hard to say how far Wells will actually go on The Bachelorette since, as usual, competition is pretty freaking steep, but it doesn't hurt to root for the guy, like a lot, right?